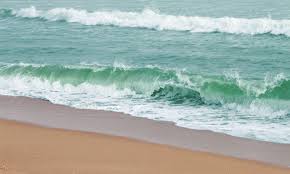 The Puri district administration is gearing up to organise probably the largest beach cleaning operation in the world involving about ten thousand volunteers.
The cleaning operation will start from Arakhakuda beach near Chilika to Astaranga covering over a hundred kilometres along the coastline of Puri on Saturday morning.
School and college students, vendors, photographers, lifeguards, tourist guides, hotel owners and their employees and employees of the civic body, forest department, panchayat raj institutions fishermen community, police and fire services, SHG activists, senior citizens and NGO activists would participate in the two-hour-long beach cleaning operation.
Sources said the cleaning operation would continue for two hours from 0600 hours on the occasion of international beach cleaning day. Puri district Collector Balwant Singh told media persons here that this will be a special operation than the ongoing Puri beach cleaning drive under "Mo beach" programme being conducted every day.
Entire hundred km beach of the puri coast has been divided into several zones and sections. The willing participants would clean their nearby beaches. Drone cameras would observe the progress of the work while all drone camera inputs would be processed in a station near Panth Nivas beach,   Singh said.
All five probationary IAS officers recently posted in Puri to oversee ongoing development in the pilgrim town to make it as a world heritage site and Additional director Tourism B K Jena will be supervising the operation.
The ICZM under the ministry of state forest and environment, state pollution control board, mining corporation and state tourism department had extended financial assistance for implementation of this mega project.
The programme, the Collector said would spread awareness among the users of beaches to preserve the ecological balance of beaches, upkeep the cleanliness in beaches and of seawater. It would also send a positive message across the globe. (UNI)
26 Views