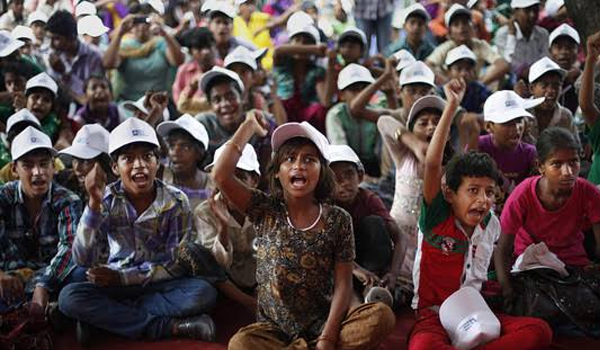 Samikhsya Bureau
The year that has passed, has left imprints of awareness among people. A kind of new awakening. The message is clear, whether it was in Hong Kong's protest for democracy or people's concern in India not to submit to anything heaped before them.
The protest in India, on whatever logic it took off, says one thing that in any democracy, it can be strong if the people are informed about and involved. Leaders must be the voice of the mass and not the ones ready to throttle freedom of expression.
If events passed, the people said, they also want to pass the events. No one way, was the main theme.
Particularly, the protests over the citizenship issues highlights that, we no longer can expect the people, mainly the younger mass, to remain like signposts to stand alone in the countrysides and be dumbed.
They want reconsideration and a review, as is evident from the way students turned the wheels of the movement independent of the influence of political people.
So, there has to be a middle path, a recourse that the governments must look for. The fire is unlikely to be doused so soon. The young citizen has woken up as it did at earlier occasions also.
There is a danger of clash! 
Why the middle path. Mired by troubles from all sides, the citizen  suddenly seems unyielding and he or she cannot be forced to submit to any diktat out of the blue.
When  both sides are unyielding, then there is no point in a union.
The younger mass is looking for the light of the day after over seven decades of a democracy that still appears sluggish, pushing the citizen up the wall.
Time has, perhaps, passed when a common man was expected by the politicians to become an insect encased in amber. Till the recent times the leaders were of the view that, the insect can no longer creep or crawl to the open.
But, the long years have helped the common man to get baked in the pan of liberty and now it wants to speak, what is good or bad for it.
All the political dispensations, all, always thought that, whatever they do, that is welcome or just protested for day with candles shown to the sky above.
271 Views