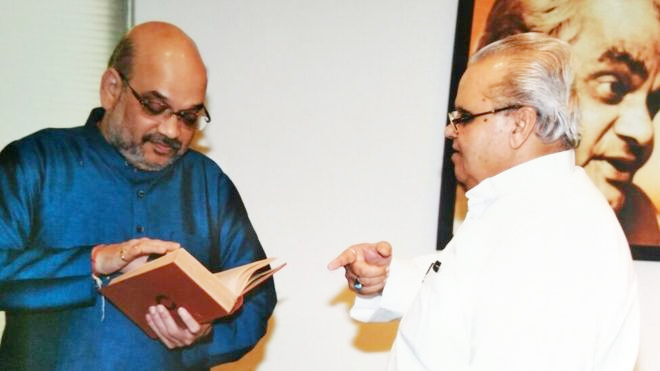 Samikhsya Bureau
Debates in democracy are essential and without that no compulsive reform is viewed inimical to the spirits of the concesus.
But there have been some deviations in recent times and the overnight decision of demonetisation by the NDA government was one such step that still keeps the entire nation guessing as what had been the outcome of such an abrupt and unilateral decision in order to unearth black money. And in a wider consideration that demonetisation could be able to curb terrorism, troubling the country.
But, both such menaces still maintain their status quo, neither one could know how much black money flowed into the nation's coffer nor there is any sense to say that, by that the monster of terrorism was halted.
Now on the abrogation of the Article 370 and 35 A it was essential going by majority opinion in the country. The step of abrogation has surely generated an air of euphoria everywhere and even men on the streets have started celebrating with fire crackers without even the least knowledge about both the Articles.
That is okay but what still remains to be a puzzle is that the decision appeared to have been allegedly taken so soon, giving no room for any consensus whatsoever deemed very essential .
It will be good if the abrogation can ensure a new morning for the people of Jammu & Kashmir by job creation, setting up of industries, a spirit of statehood and a Kashmir that would no more be a hostage of few political families and separatist leaders waxing eloquent by Pakistani funds and designs.
There seems to be some inner conflict also. On June 12 2019 the J & K governor assured the people there that, there was some attempts to spread a sense of panic over Article 370 but, there is nothing like that, that was going to happen. And a month after people witness the abrogation of Article 370 and 35 A in the parliament. Was the governor not privy to such a 'historic' decision to be taken ! A stunning communication gap ! That confuses any ordinary citizen.
34 Views