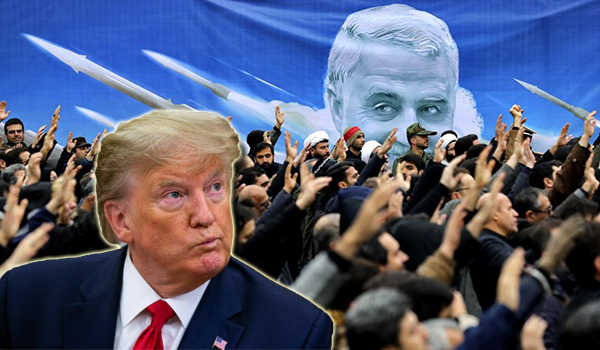 There at the world sphere, America is on its toes, triggering a war threat on Iran after the killing of Major General Qasem Soleimani by a drone attack.
Now, sentiments in Iran are rising high against the American ' Zionism' that has shaken the nest of Zionism, Tarkfirism and order of hegemony.
Iran has threatened America that the death of the General has awakened more human instincts on the resistance front. Even the daughter of the slain general, Zainab, predicted that, a nightmare will shatter the spider houses of the enemies.
Which, obviously signals at a war like situation in the making that may upset many balances not only in the middle-east but the impacts are bound to be felt in many countries including India when it comes to oil and economy.
Trump's compulsions are for all to see who watch the developments in US where the latter finds himself as a man on the political decline post his acts dragging him to an impeachment pending its vote in the senate.
With elections due in 2020 only, Trump is on a very unenviable political footing, hinting at his debacle in the coming polls. So a war on Iran, which has already led to bloodshed and death of untold number of people including children, is the only option left before the Prez to somehow cajole the people to look back at him.
Which is very unlikely as a series of reports carried in American newspapers including The New York Time give to understand. When there were cries over pulling out the forces out of Iraq & Syria as there was no war with Iran, Trump remained obsessively inclined to bleed Iran through manyways.
War might involve many including deadly Russia
Killing of General Soleimani has been criticised by many including France and Germany but, the silence and, a grave silence, maintained by Vladimir Putin, the Russian Prez, do indicate at a serious aggravation of the situation in the entire region.
Grave silence because, in contrast to Moscow's blunt denouncement on Soleimani's killing, the Russians are yet to frame a statement as, what it would do.
Russia has reasons to be reserved because it can fire a few salvoes at US over Iran, but it cannot play spoil over its hard-earned rapport with either Israel or Saudi Arabia and UAE wallowing on Russian military support.
241 Views