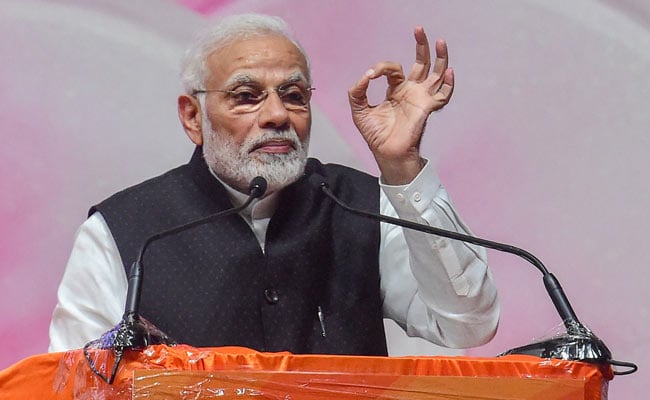 By Nirendra Dev
After 'success' in a big way in reviving normal relations with China, maintaining harmony in the neighbourhood and improving ties with big players the US and Russia, in 2019 and beyond the Indian foreign policy will have to focus on task navigating.
"Task navigating will be a major task…."Given good relations with Russia and also the US, there will be pulls and expectations that we will be on their side, in the coming years there will be pressure to keep the right balance," an informed source said here.
Sources also categorically maintain that economic diplomacy would be yet another important focus area and the trade share with Russia need to go beyond the existing defence ties alone.
With issues like unilateralism on one hand and 'lack' of transparency on the other, there will be need to "preserve India's space between the efforts of two sides who may pull us"
"In an extremely polarised world, where you have the US on one hand and Russia on the other with the support of China, I think we will have a task navigating," it said.
"And we will have to navigate very carefully issue based…," the source said.
"There will be possible cross fires….," He remarked in lighter vein and obviously went onto add "We do not intent to get caught in the cross fire."
Government analysts maintain in terms of concrete achievements setting up of International Solar Alliance (ISA), a brainchild of Prime Minister Narendra Modi, should be rated highly as it is first multi lateral alliance set up in India.
So far 71 countries have signed the Framework Agreement of the ISA and soon it is expected to touch 100 marks.
Prime Minister's speech at the 'Shangri-La Dialogue,' organised by London-based think-tank IISS and hosted by Singapore has emerged as a major milestone.
"Obviously it is a new concept, it is being debated….but the fact that it is debated and Prime Minister's speech has found acceptability is something the government would like to put in credit balance," a key source said.
In his keynote address, the Prime Minister had underlined his seven-point vision for the Indo-Pacific region (Indian Ocean and Pacific Ocean).
Sources also say that in addition to improving relations with major powers and also the neighboring countries, the Modi government in last four-and-half years has given the country – essentially what is defined as giving a 'bigger voice' in international affairs.
"At a time when there are differences among countries on mere definitions on international issues; the fact that Prime Minister's speech on Indo Pacific has found people to talk about is a positive contribution," the source said. "It has given India a bigger voice".
Thus, sources said, for India to help ensure 'Indo Pacific' gain international acceptability will be a major challenge in the year 2019 and beyond.
In order to underline the importance of Indo Pacific, India's efforts are on to work with ASEAN and a number of other countries,? the source said.
It maintained New Delhi wants to ensure that without "prescribing" — that is avoiding to be seen preaching its ideas.
"We will certainly like to break the concept that Indo Pacific is a geographical concept. Some view it as a geographical concept. We see it as something where we need a role as the largest country in the Indian Ocean," the source maintained.
The officials, however, are categorical that while Indo Pacific is a concept, the Quad between India, Japan, the US and Australia is no comparison and thus it will be erroneous to bring draw a similarity.
In terms of economic diplomacy, Indian officials say it need not be confined to the works of Ministry of External Affairs alone and thus the role of other ministries is crucial.
Pointing out at arrangements like RCEP, he said, "these are important arrangements, and if we do not become part of the arrangements like RCEP, we are losing out".
The Regional Comprehensive Economic Partnership (RCEP) is a proposed free trade agreement between the ten member states of the Association of Southeast Asian Nations and the six Asia-Pacific states with which ASEAN has existing free trade agreements
In general sense, about pursuing trade diplomacy, sources said, China needs to walk the talk on the critical area of market access.
"India should also address some of the trade issues with the US because that is Donald Trump's main issue," the source said.
We have to improve trade share with Russia. It cannot be a relationship defending on defence cooperation alone," he said adding ?putting in one basket, the economic diplomacy has to be critical for India". (UNI)
240 Views