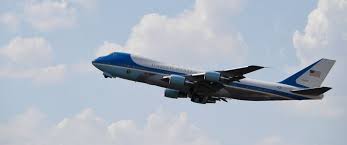 Samikhsya Bureau
At a time when there is a raging debate over the fast deceleration of the Indian economy, one of worst in recent years, as reports show, the proposal to procure a two long haul Boeing -777-300ER aircraft may raise a few eyebrows.
As reports suggest a proposal in this regard is afoot to procure two such aircrafts which would be at par with the Air Force One, used by the President of America, laced with high security measures like Special Protection Suite that can blur enemy radar frequencies. The aircrafts shall be used by the prime minister of India, the Prez and the Vice Prez.
According to sources quoted in the report, it would be a missile defence system deal worth $ 190 million that can ' facilitate a more robust capability into the areas of increased missile threats'. The new aircrafts, which may be named as Air Force one shall be in the control of Indian Air Force rather than the Air India(AI), report says.
In usual circumstances, no one can ever grudge the prime minister his pride and position to use such sophisticated aircraft for reasons of safety.
But for any common man on the street the grandiose plan at this juncture, the country  facing  an extravaganza of that magnitude is a poser. As planned earlier the air crafts shall be procured as part of the decision taken in 2005 under which 68 aircrafts to be bought through AI and the payments for the two special aircrafts be made to AI only. It was a deal that had faced criticism of the comptroller and auditor general, in 2011, saying that deal has had an 'undue burden' on the carrier.
In politics, sometimes there are ambitions triggered by which ever reason break the boundaries of reason and such a deal surely underscores what the government ought to avoid and what not to.
It is time when cluster of signs are visible about so many factors blighting the economy in different ways, it would have been prudent to maintain austerity for some time.
29 Views