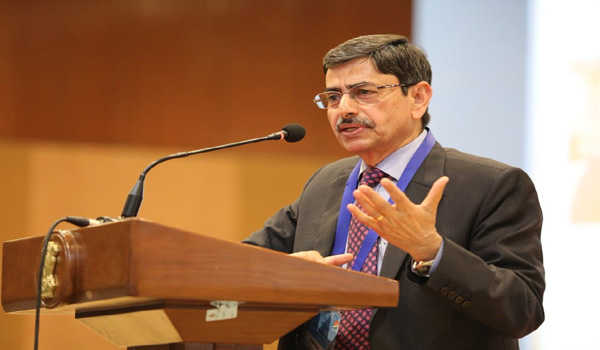 New Delhi: In less than three months since it took an aggressive stance and scrapped Article 370 in Jammu and Kashmir and bifurcated the erstwhile 'privileged' state, the BJP-led dispensation in the centre is all set to put the two-decade old Naga peace talks on fast track on Friday.
At the directives of the Centre, Nagaland Governor R N Ravi will hold consultative meeting with influential Nagaland Baptist Church Council (NBCC) and village elders Nagaland Gaon Bura Federation (NGBF) and other tribal Hohos in Kohima on Friday to 'iron out differences', sources said.
The heat and dust of Jammu and Kashmir have hardly settled and the government is keen for an early solution to the decades old Naga political problem, the source said. The potent militant group National Socialist Council of Nagaland (NSCN-IM) is in negotiation with the Centre since 1997 when I K Gujral was the Prime Minister. For its part, the Modi government inked a 'framework agreement' in August 2015.
In August this year, the Centre had appointed R N Ravi, an experienced hand in Nagaland matters and negotiator at the parleys with NSCN (IM) as Governor, and reportedly gave him a deadline of three months to works towards an earlier solution. The three month deadline ends by October 31.
A series of meetings were convened by Governor Mr Ravi in Delhi last week.Meanwhile, Prime Minister himself took stock of the situation at a high-level meeting with Home Minister Amit Shah and NSA Ajit Doval. Governor Ravi also called on the Prime Minister and both discussed about the progress and hurdles in the Naga peace talks.
Apparently the NSCN (IM) is unhappy with 'efforts' being made by the Centre to talk to 'other Naga groups' for a formal pact. "It should be understood that any proposed solution that betrays the Naga national issue will be repetition of the past mistakes," a statement from NSCN (IM) said last week.
The NSCN (IM) has been insisting for a separate Naga flag and constitution and these are something which may not be easily acceptable to the government negotiators.The umbrella organisation Naga National Political Groups (NNPG) comprising six Naga militant splinter groups have inched ahead in talks with the government negotiators are are keen for an early solution to the Naga political problem.
"Several Naga groups are together because Naga people desire unity," NNPG has said indicating its intent to end the stalemate. (UNI)
26 Views