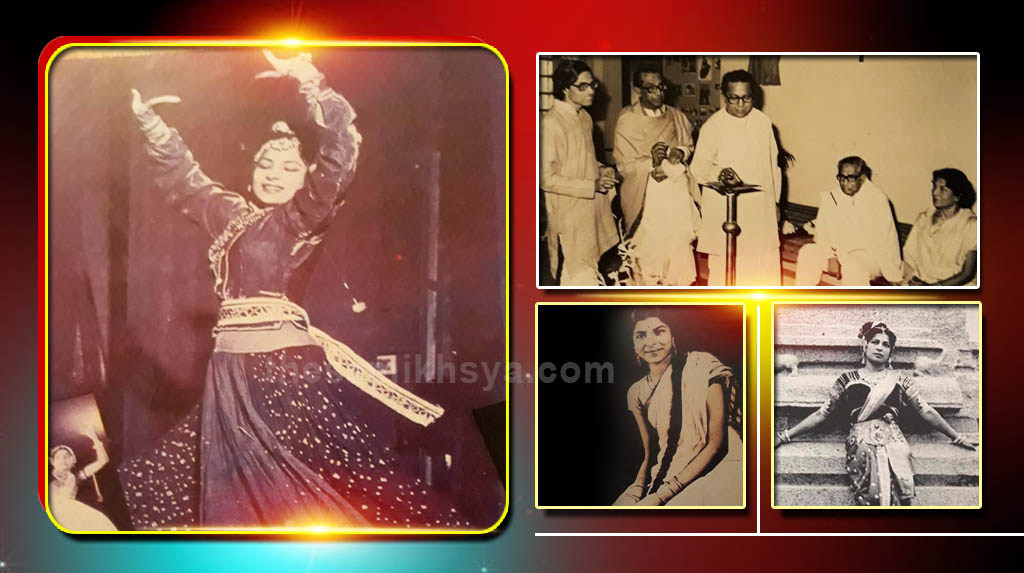 Sunil Kothari
Amala Shankar, wife of the legendary dancer Uday Shankar passed away at the age of 101 on 24th July in Kolkata. She was not keeping well for past two years on account of age related issues and was also suffering from dementia.
Born in Jessore Bangala Desh on27th June 1919 Amala when she was 11 years old was taken by her jeweller father Akshaya Nandy to Paris where he participated in International Colonial Exhibition displaying the exquisite craftsmanship of gold ornaments. He met Uday Shankar and his family with his mother Hemangini Devi and three brothers including young Ravi Shankar in Paris. They stayed with Uday Shankar. Hemangini Devi took kindly to young Amala and asked Akshaya Nandy to let her stay with them for few months.
Uday Shankar saw this young bright girl and asked her to dance something. Seeing her talent Uday Shankar choreographed for her a small dance piece Kaliya Daman, which she performed in 1931 at Belgium and other cities.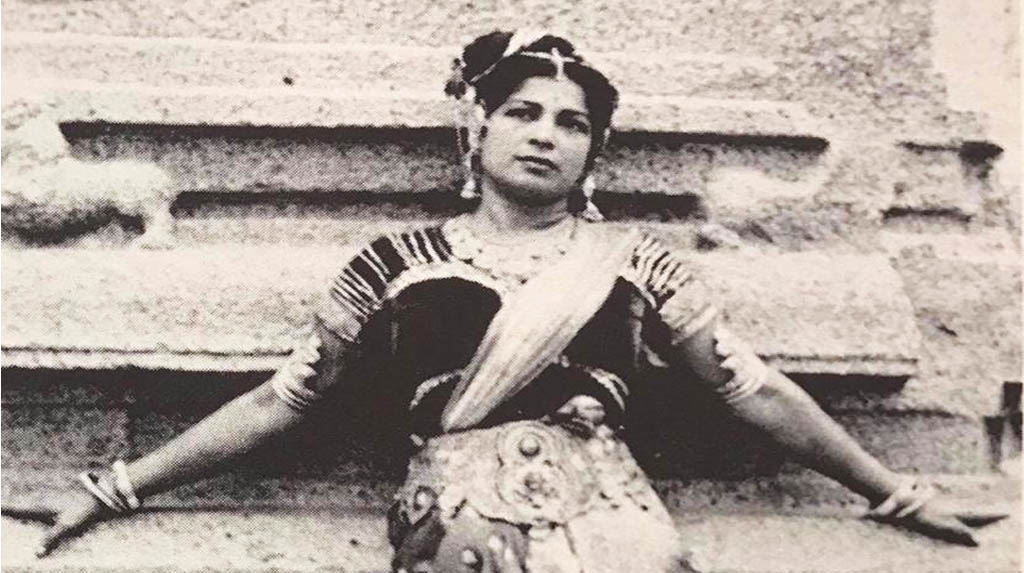 Amala Shankar: (27th June 1919 – 24th 2020)
On her return she continued to take classes in dance and dreamt of performing In Uday Shankar's company. Her dream came true when Uday Shankar returned to India and performed in 1933 in Kolkata. He got in touch with her. He was pleased to see her as a beautiful young maiden and invited her to join his troupe.
When Uday Shankar established Uday Shankar India Culture Centre at Almora in 1938, Amala joined the centre and studied Uday Shankar style of dancing along with Kathakali from Guru Shankaran Namboodri, Manipuri from Guru Amubi Singh and Bharatanatyam from Bala Saraswati's Guru Kandappa Pillai who were at the centre. She was a versatile dancer. Her ability to grasp technique was much appreciated by Uday Shankar.  At that time other dancers were French dancer Simkie, Zohra and her sister Uzra Butt .Others were Lakshmi Shankar, Satyavati, Shanti Bardhan, Narendra Sharma, Prabhat Kumar Ganguly and Narendra Sharma. Amala and other female dancers formed an excellent female group. However Amala drew attention for her graceful dancing.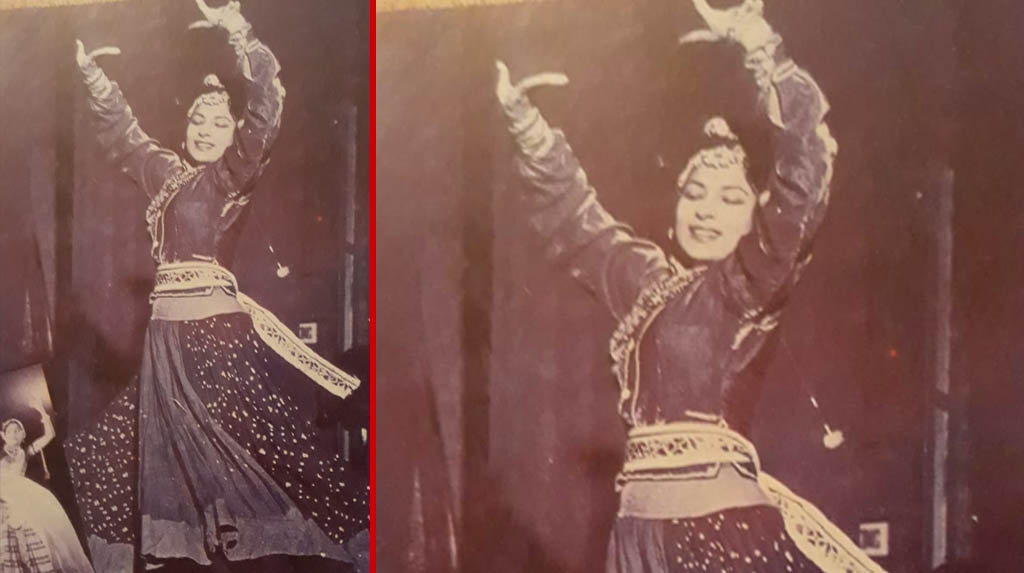 Uday Shankar and Amala married in 1942. After their marriage they had a son Anand bron in 1942.Their other daughter Mamata was born later after 13 years. She took to dancing whereas Anand became music composer. On account of financial problems and lack of funds, the Centre at Almora was closed. But Uday Shankar planned to record his choreographic works in a film and he made Kalpana at Gemini Studio in Chennai in 1947 which was released in 1948.
It is one of the finest films which has eighty dance choreographies of Uday Shankar and is also a satire on Indian society, several issues like child marriages, widows, education exploitation by mill owners of labour class, with the most wonderful choreography of Labour and Machinery.
When Uday Shankar and Amala performed as Shiva and Parvati, it looked like the Gods were walking on earth again. They used to cast spell on audience. Their dances were much appreciated and doubtless they placed Indian dance on world map.
After their world tours Shankars settled in Kolkata in 1965 and established Kala Kendra where as a director Amala taught for 50 years. Not only that but also she choreographed The Life of Buddha as a shadow play and used hand painted by herself the colour slides which were for the first time used in the production .In later years she choreographed it as Mahamanav. In her choreography of Ramayana she played the role of Janaka, the father of Sita.
I recall my having seen Uday Shankar and Amala Shankar perform live for the first time in the year 1958 at Mahajati Sadan in Kokata. AmalaShankar's dancing was vivacious and extremely graceful. Later on in Mumbai I saw their production of Samanya Kshati based on Tagore's story and other performances. It was in 1968 that I met Uday Shankar  and Amala Shankar at their Golf Club Road residence in Kolkata .I interviewed Uday Shankar and  my interview was published in The Times of India.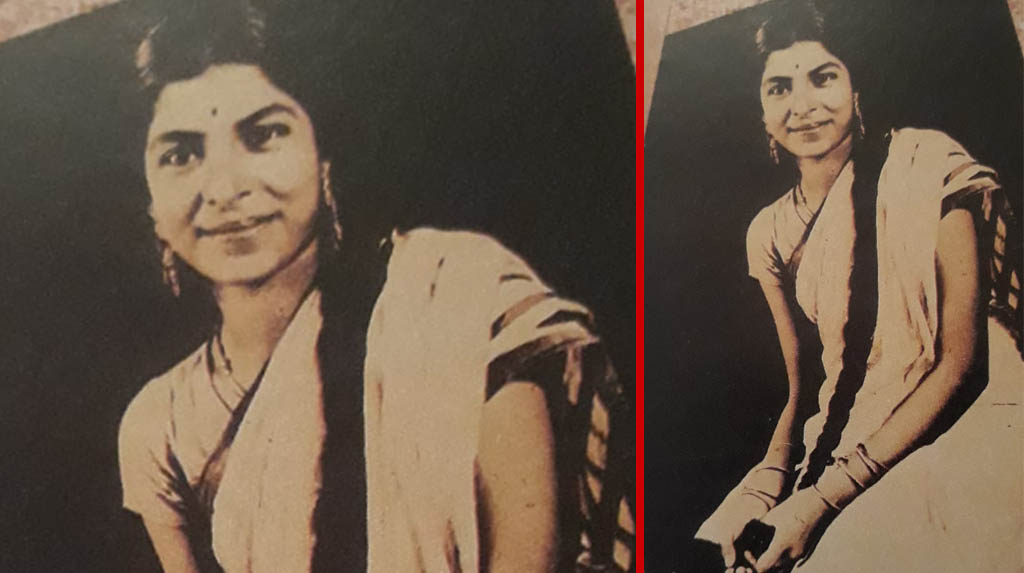 Life had not been also all bed of roses for Shankars. But with great determination she carried on along with failing health of Uday Shankar. The untimely death of their son Anand she bore with fortitude and devoted all her time to teaching dancing. Nimble footed and elegant she danced for a long time till her ripe age of late eighties. Her students are a legion. Her daughter Mamata and daughter-in-lawTanushree followed her foot steps and carry on the legacy of Uday Shankar.
To strike a personal note, when I was appointed Professor and Head of the Dance Department of Rabindra Bharati University at Jorasanko, Kolkata, I got in touch with Amala Shankar. To celebrate 80th birthday of day Shankar, we mounted a photo exhibition of Uday Shankar's choreographic works and major events of their chequered career.Amala Shankar lent me the photographs for the exhibition at the Dance Department, which was received with great enthusiasm by pubic. Amala Shankar and her students performed at the Jorasanko Campus .Leading lights of the day, the Minister for Education, the great scholar Dr Nihar Ranjan Roy and others attended the inauguration of the exhibition.  We also named a dance hall after Uday Shankar at Jorasanko.
Later on the exhibition became a nucleus for the Centenary Exhibition I was invited to curate for Indira Gandhi National Centre for the Arts 2000-2001, which ran for more than six months at IGNCA campus in New Delhi. Amala Shankar lent us full support by lending precious material.
We were invited by UNESCO at Paris for celebration of the centenary of Uday Shankar and mount a small exhibition. Amala Shankar's demonstration of Uday Shankar technique was much appreciated as it evoked nostalgia for the audience who had seen Uday Shankar and his troupe's performances in Paris. From Paris we were invited to London at The Nehru Centre where also we mounted a small exhibition.Amala Shankar gave an excellent lecture reminiscing their visits and where Uday Shankar was discovered by Anna Pavlova. BBC also interviewed Amala Shankar and telecast excerpts of film Kalpana. The Indian High commissioner gave special reception in her honour.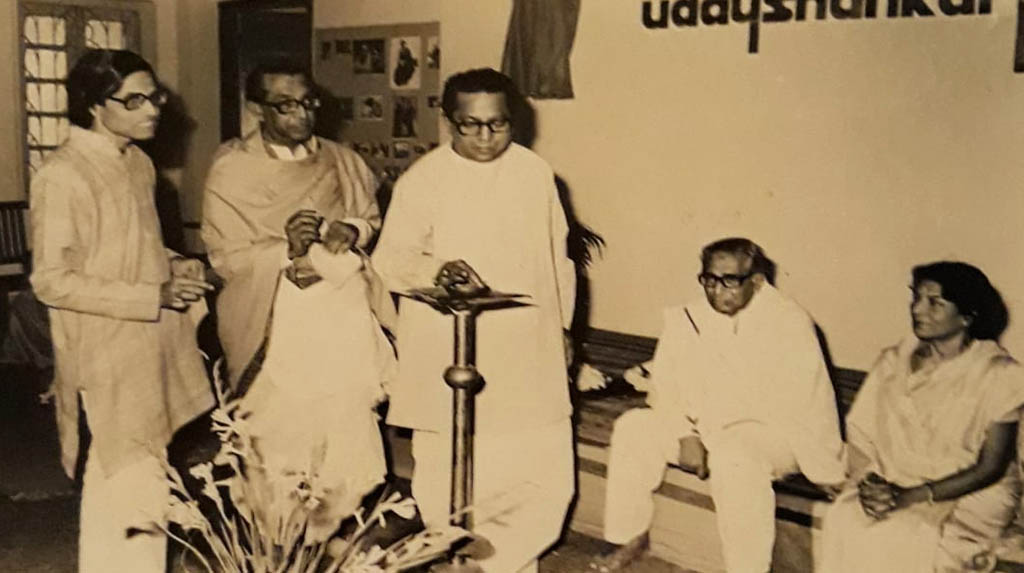 It was an honour to know Amala Shankar personally. During our travels to Paris and London she reminisced many events of their lives. It was once again in 2012 that Amala Shankar visited Cannes Film Festiival at Cannes and walked the red carpet when Kalpana film was screened, after its restoration by American director Martin Scorcese, who at the suggestion of Pandit Ravishankar got the duplicate print from National Film Archive of India, Pune. Amala Shankar's walking red carpet and her famous words that she was 93 year youngest member attending the screening are still remembered by her admirers.
Reams have been written about this' first couple of Indian dance 'who was credited to place the Indian dance on world map. Their contribution is historic.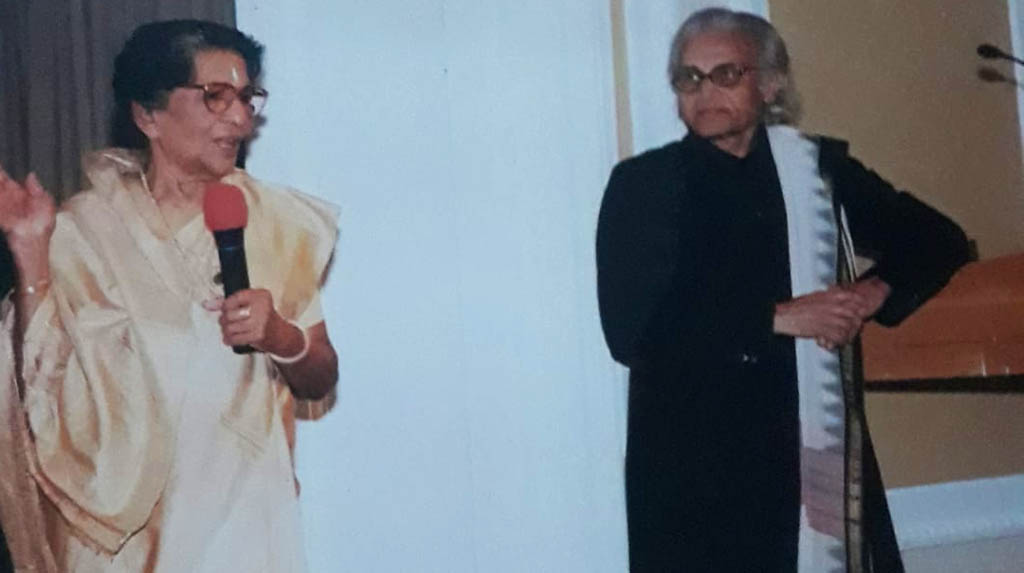 Amala Shanka's  100th birthday was celebrated on 27th June last year.With her passing away an era has ended in Indian dance, but Amala Shankar will always be remembered for her passion for dance, her choreography , and life.
(Dr. Sunil Kothari is the pioneer of dance criticism in India. A padmshri awardee, former professor of art and aesthetics, recipient of Sangeet Natak Akademi's highest honor.)
243 Views