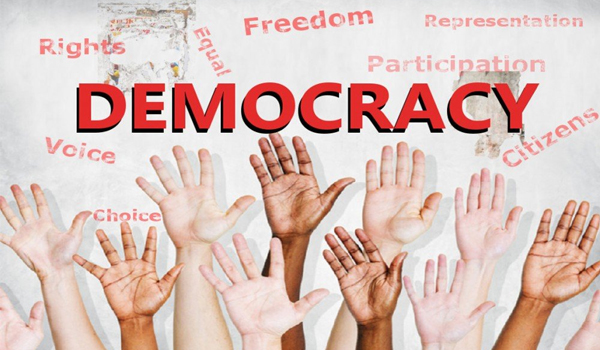 Samikhsya Bureau
There is a peculiar restlessness everywhere, regardless of where we are. And all that is contrary to the sloganeering about India entering a new era, towards a brighter tomorrow and 'acche din' and so on.
The most recent buzz being the spctre of an undeniable slowdown in economy that the dispensation tries hard to ward off under peculiar alibis. The near break-down in the manufacturing sector  is being defended behind the increasing popularity among the car users to discover comfort in Ola or Uber. Or at best the slump is stated to be an over-statement of the real situation.
After a phase of debates over the Indo-Pak  imbroglio over 370 abrogation, the politics now enjoys a lot of space on nationalism which is caught in a crosswind of pro and anti-national factions. Military wins the race but tagging that with political achievement has somehow encroached upon a space that only belongs to the security forces.
Religion and the resultant divisions over that in between two communities over the allegiance to the sovereignty of the nation is large yet it remains within the limits of television screens where tempers rise higher over patriotism than at the frontiers.
While the top man advocates for Sabka Sath, Sabka Vikash and Sabka Bring shame iswas, the morals suffer bizarre distortions in the hands of some who shame the human community by acts on unforgivable kind. Who are those perpetrators ?
Whether lynchers, rapists or terrorists they have no religion and have no place in politics. But they are there, everywehere like  swarming bees to sting any one.
On Tabrez Arsad incident it was flabbergasting to witness top notches from the BJP struggling hard to locate cover-fire for the dastardly lynchers under IPC sections like 304 and so on. Once the lynchings of Akhlakh or Phelu are recorded then the accused hardly deserve investigations or prosecutions in a country as civilized and sensitive as India.
Repentance can reduce a lot of pain of a victim, let alone prosecution or conviction. But, look at the man called the MLA from Unnao, an acclaimed rapist now in jail has also apologists to defend his act.
And let's see his age and place being called as a Swamy(Chinmayanand) where does he stand? Yet another rape accused is not ready to lower his notch as a leader. Be it lynchers or rapists or the loose cannons in any political party who seek headlines through perfidious utterances are still a protected lot.
No party has any business to teach people like us who were brought up in a society where cow or ox are worshiped on each 'Gamah Purnima'  with all devotion, as how sacred is the animals for us. Who are those who up the antes of vigilantism on cow 'surakhsya'.
There must be a stop to the excesses being allowed in the name of being Indians and so on.
37 Views