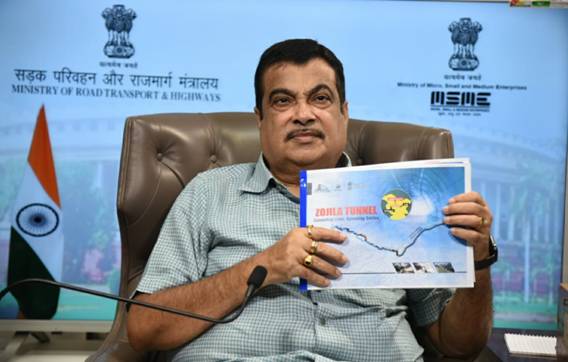 Shyamhari Chakra
Celebrating modern India's engineering marvel and connecting Srinagar Valley with Ladakh plateau round the year, Asia's longest tunnel road would come up at Zozila Pass in Jammu and Kashmir region in less than six years.
The 14.15 kilometre tunnel at an altitude of 3000 metres located on National Highway-1 will incredibly reduce the usual travel time from 3.5 hours to just 15 minutes.
Union Minister for Road Transport and Highways, Nitin Gadkari initiated the ceremonial blasting for Zozila tunnel today.
The project would be completed in less than six years, he assured.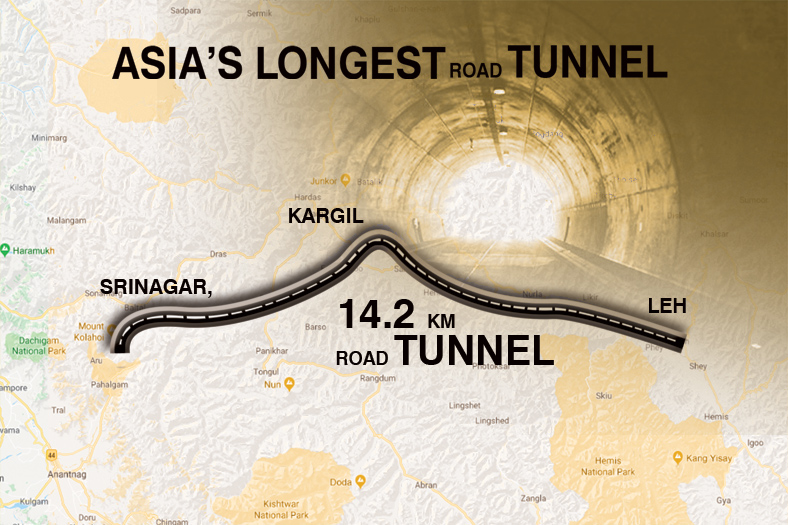 Known as one of the most dangerous stretches in the world to drive a vehicle, the highly strategic road is motorable only for six months in a year connecting Srinagar and Leh through Dras and Kargil.
The tunnel, that would cost Rs.4429.83 crore would enable the vehicles to move at a speed of 80 kilometres per hour.
Zojila tunnel will provide all-weather safe connectivity between Srinagar, Dras, Kargil and Leh regions which remain cut-off from rest of the country during winter due to heavy snowfall for about six months.
It will make the travel on Srinagar-Kargil-Leh section of NH-1 free from avalanches.
The project is extremely relevant as it would connect the cut-off region and its people to the rest of India both physically and emotionally, the Ministry has maintained.
The all-weather safe connectivity of the road is immensely important for India's defence strategic point of view in this highly sensitive Himalayan region that shares border with China and Pakistan.
219 Views