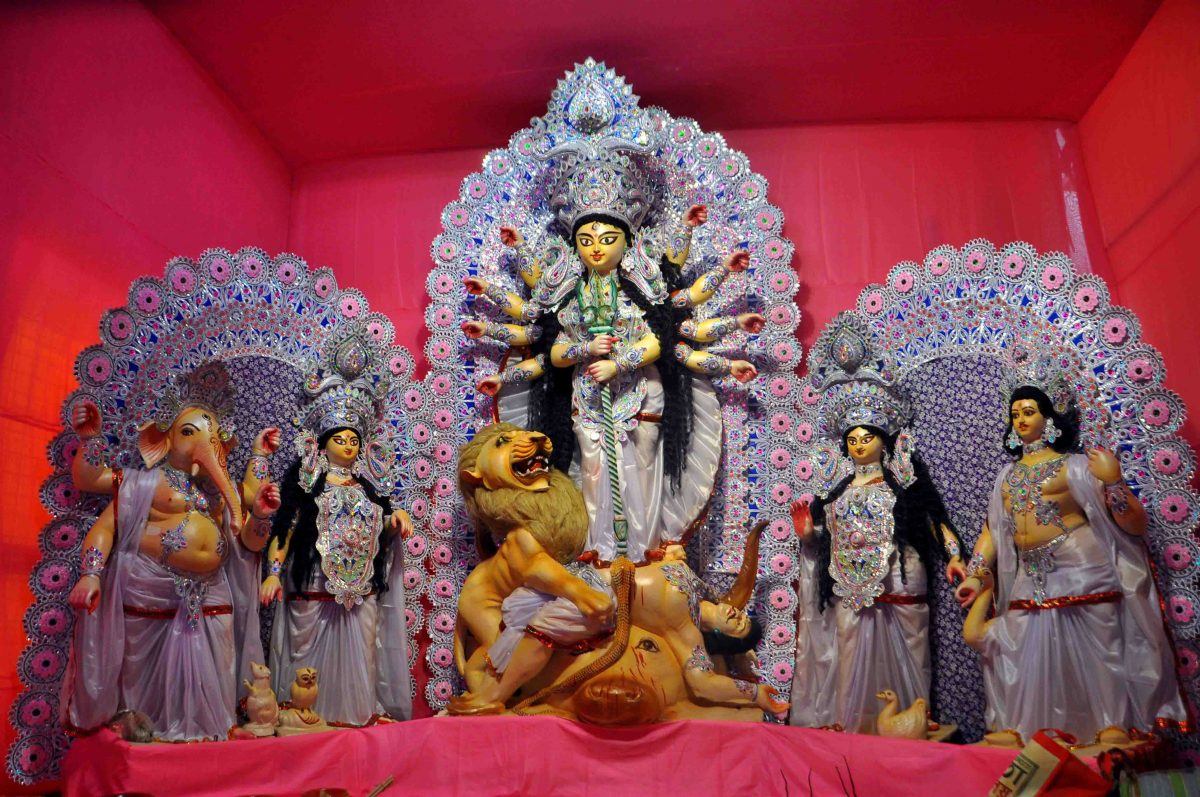 Kolkata, Oct 4 (UNI) With drum beats breaking the dawn, the chanting mantras after yogna underneath Bel Tolla (wood apple) mark the Maha Sasthi, the beginning of annual four-day Durga Puja. The celebrations formally started with 'Devi Bodhon', a ritual to propitiate and welcome goddess Durga. West Bengal Chief Minister Mamata Banerjee greeted people on the occasion.
"Greetings to all on the occasion of Maha Sasthi,"Banerjee posted on her social networking page. Banerjee appealed all the Puja Committees to ensure proper security for all the pandal-hoppers especially during the night and maintain peace and harmony in this festive season. She said, " Sharodiya Durgotsav is not only a religious festival but a festival that unites all. "
The chief minister already inaugurated several community Durga Pujas since before Mahalaya. She started with Hatibagan Sarbajanin, followed by Chaltabagan Lohapatty and Hindustan Club, the last one being in south Kolkata. Banerjee did not light lamps during the inaugurations but instead placed flowers at the foot of the Goddess in an innovative approach this year.
Every year after becoming chief minister, Mamata Banerjee has made it a point to inaugurate Durga Pujos across the city. The requests for her to do so from puja committees are never-ending, and she tries her best to launch as many pujas as possible. Meanwhile, Kolkata Police has tied up with Google Maps to mark out all the important Durga Pujo pandals within its jurisdiction. Food stalls at and near the puja pandals would be marked too.
The tie-up means that Kolkata Police and Google will stay in touch with each other 24 hours a day through the police control room. Naturally, all traffic movements and congestion due to heavy traffic would be reflected on the mobile map too. Like every year, the police have also released a printed map depicting the important Durga Pujo pandals, routes to reach them and parking lots.
Like last year, this year too Kolkata Police would be running special Bandhu vans, which will be moving across the city to provide special assistance for missing and rescued persons.
Tags:
179 Views