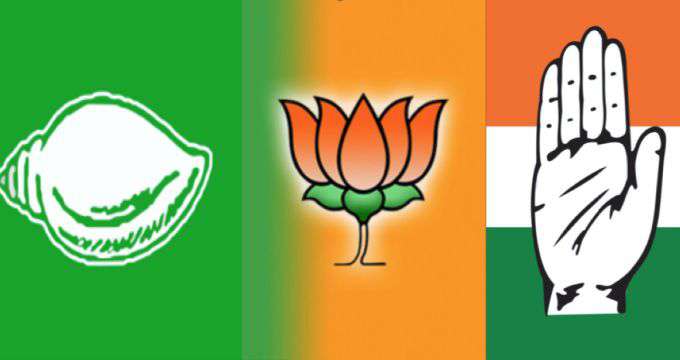 Samikhsya Bureau
There is no such hullabaloo this time in Bijepur over the ensuing bypoll. The sarcasm aired through the cacophonous loudspeakers have gone notch lower. Concentration of leaders from all political parties are there but what is missing is the heat and dust usually such high profile constituencies kick off.
This time when rain and shine combine to bring a nip in the air, Bijepur wears the look of a virtual holiday destination where leaders from political parties lazily undertake the campaignings sauntering through the lanes and by lanes minus the malice the occasion demands.
It is much different than what was in 2018 when Bijepur faced the by election post the death of the sitting MLA from the Congress, Subala Sahoo. When Bijepur got catapulted from a non-descript assembly segment in Western Odisha to a high profile one and subsequently zoomed to limelight in 2019 when th chief minister contested for the assembly seat which he left later necessitating the bypoll due on October 21.
The Congress seem in no mood to be serious about the seat in the backdrop of a hackneyed condition the party is in, it is a contest between the Biju Janata Dal and the Bharatiya Janata Party this time where the latter would try for a spin off benefit, in case, with the BJD on the front foot.
BJP's efforts there seem much lesser in its intensity than what was in last two polls. Even their campaign mode appear bit off the tangent while the BJD has as usual adopted the copy-book campaign to see its candidate Rita Sahu back in place. Rita had got elected as the BJD legislator when the seat had fallen vacant after her husband's sudden demise in 2017.
This time what is conspicuously missing is the tempestuousness an election deserves when the head of the state had a stake in the fight. Even all the cadres of the BJD are there doing all that with the meticulousness and homework Naveen Patnaik never compromises with.
245 Views