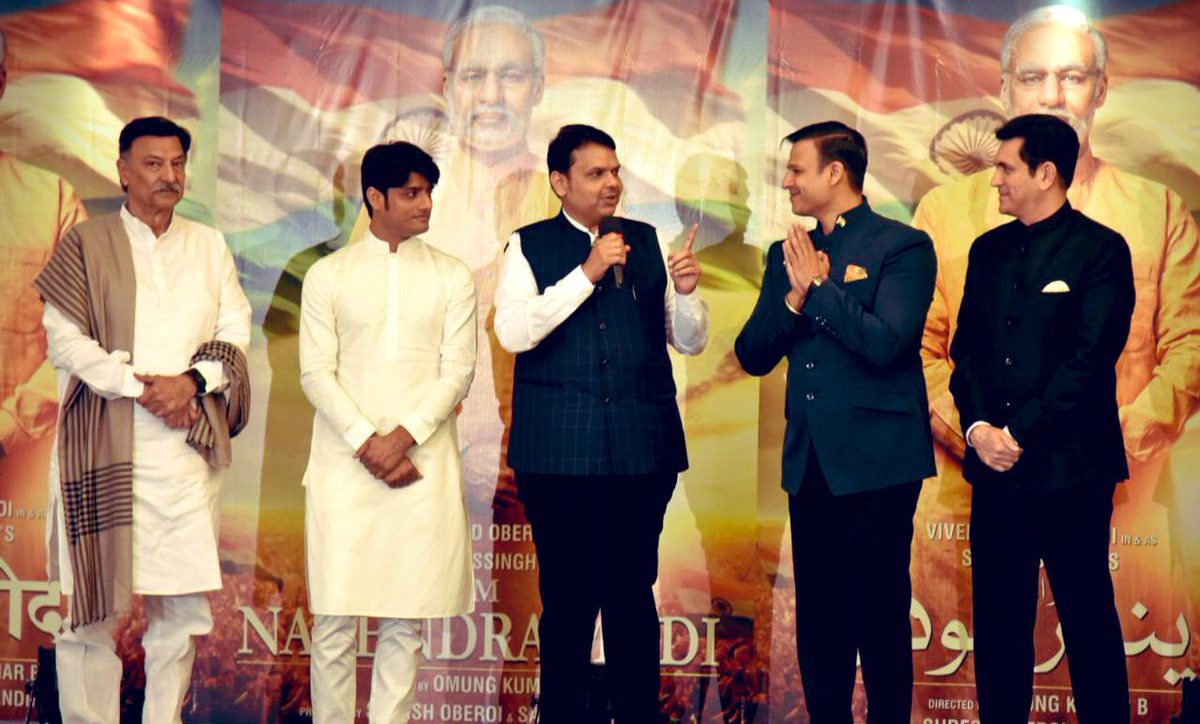 Samikhsya Bureau
While The Accidental Prime Minister, a film based on Manmohan Singh's tenure as prime minister, is up for release on January 11, the first poster of another film based on the life of Prime Minister Narendra Modi was launched on Monday. Actor Vivek Oberoi will be playing the role of Modi in the film titled 'PM Narendra Modi'.

Actor Anupam Kher plays the role of Singh in The Accidental Prime Minister, based on a book of the same name written by Sanjay Baru who worked as the former prime minister's media advisor from 2004 to 2008. The film depicts Singh as a weak man subservient to the then congress president Sonia Gandhi. On the other hand, the movie on Modi is a glorification of his persona as a strong and visionary leader who is poised to make India stronger.
The Bharatiya Janata Party connection to both the films is quite evident. When the trailer of The Accidental Prime Minister was released, the Bharatiya Janata Party's Twitter handle was among the first to tweet it. On the other hand, Maharashtra chief minister Debendra Fadnavis launched the poster of the film on Modi.
"Launched the poster of film #PMNarendraModi in 23 languages with @sureshoberoi ji, @vivekoberoi, @OmungKumar, Sandeep Singh in Mumbai. This film is based on Hon @narendramodi ji's life as the Prime Minister of India," Fadnavis tweeted.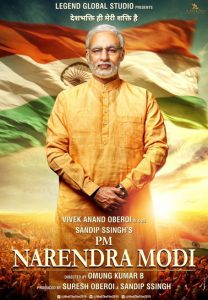 In another tweet, the Maharashtra chief minister said: "This film is set to create history today with the poster launch of a film based on the life of world leader born in India, a Raj Yogi in true sense. Congratulations to this team who is going to be a winning team, eventually!"
Vivek Oberoi, a self-confessed Modi fan, said portraying Modi was a life time achievement for him. The poster of the Modi film has Oberoi looking like the Prime Minister with prosthetic, beard and grey hair.
Certainly, the BJP has not learnt from its recent electoral loss in the Hindi heartland. But as it has failed to deliver on all fronts, the party, it seems, thinks movie stars and myopic biopics can help it change its fortune in the general elections.
Making biopics is a good thing. But when, just ahead of general elections, one film denigrates a former prime minister and another glorifies the present Prime Minister, it is nothing but dirty politics and bad communication practices. In the backdrop of non-performance at the ground, such films may not influence the voters.
292 Views