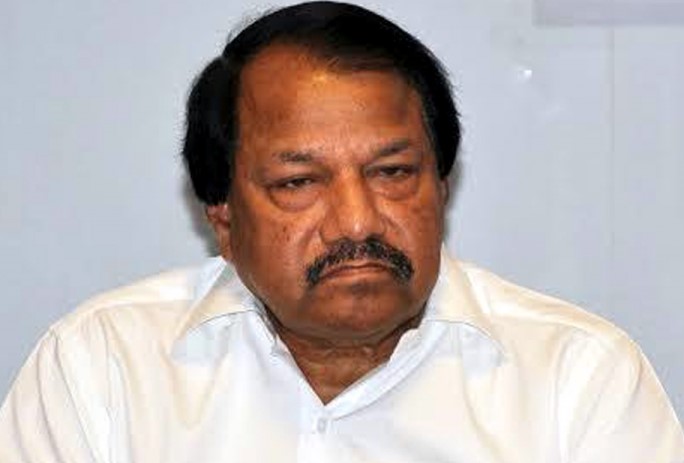 Samikhsya Bureau
Former Odisha  Cricket Association (OCA) secretary Arshibad Behera was  today arrested  by the Central  Bureau of Investigation( CBI) for his  alleged link with the  AT group Chit Fund scam. A team of CBI officials arrested Behera  from his Cuttack residence in the early morning on a non- bailable warrant(NBW) issued by the  Special CBI court and  brought him to the  CBI office in Bhubaneswar to  be produced before the  court.
Along with Behera, the owner of a hotel Kamalakanta Das was also arrested  by the  CBI  in connection with the  AT Chit fund scam. CBI SP J N Rana said  the agency had submitted charge sheet against Behera and Das  besides  Director of AT group  Sambit Khuntia  in the Special court.He also clarified that the  CBI will not take  Behera on remand for further interrogation.
While Khuntia was arrested  by the  CBI in 2014, Behera and Das, who were grilled by the agency several times in the past, were arrested today on the  basis of  NBW issued by the  court. The  CBI chargesheet  stated that  the  OCA through its honorary secretary  Arshibad Behera  has entered into a criminal conspiracy with the AT  group of companies  to promote it  and received  Rs.1 crore from the AT  group for sponsorship of the Orissa Ranji Cricket team and Orissa Premier League ( OPL ) tournament, organized  on the line of  the IPL in 2011.
Arshibad Behera described his arrest as a  planned and orchestrated  and said "you all  know why I have been arrested after such a long period of  five years". His son Sanjaya Behera condemned the arrest of his father and said it was done at the behest of  the opponents who are contesting the election to the office bearers of the  OCA, the last date of filing of nomination is slated on September 20. He further said though there is a well-planned conspiracy against  our panel yet it will win the election with a thumping majority.
Tags:
157 Views