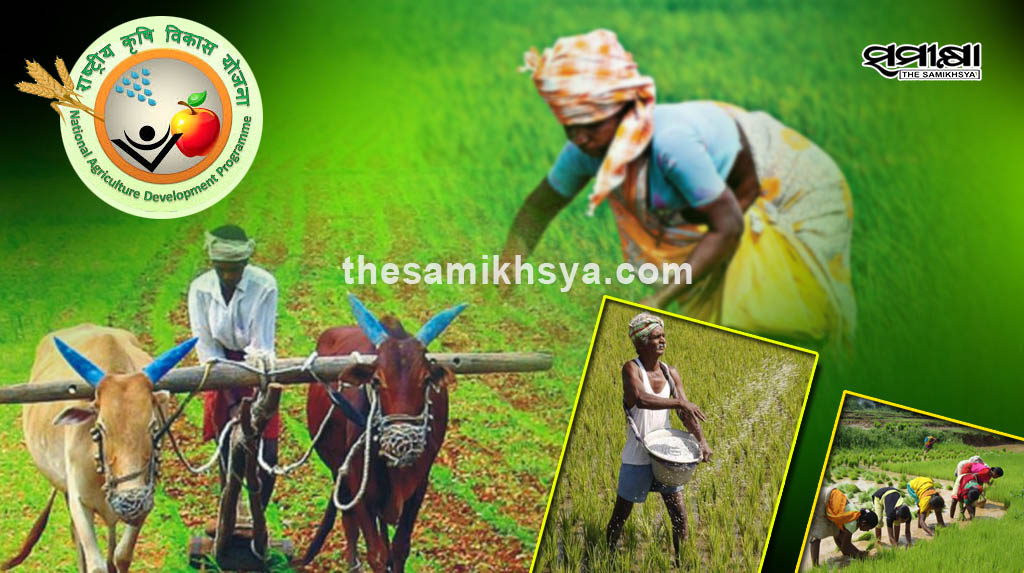 Shyamhari Chakra
In a bid to attract the unemployed youth towards agriculture – the principal avocation of majority number of Indians – the Central Government has sanctioned nearly Rs.12-crores in the first phase for 112 agri-entrepreneurship start-up projects during the current financial year.
In view of the recent return of the high number of migrant workers from urban regions to rural areas for the pandemic, farming has emerged as an assured sector to engage this large work-force to earn a livelihood.
In the first phase of the programme, 112 start-ups in the area of agro processing, food technology and value addition will be funded under the innovation and agripreneurship component of Rashtriya Krishi Vikas Yojana (RKVY) sourced in the Ministry of Agriculture revealed.
The Yojana, initiated in 2007 as an umbrella scheme for ensuring holistic development of agriculture and allied sectors, allows states to choose their own projects and programmes as per the district or state agriculture plan, the Ministry has explained.
The thrust of the Central Government has been on implementation of new technology in the field of agriculture and allied sectors through start-ups and agri-enterpreneurship programmes, the sources added.
Earlier, while having a review of the agriculture scenario of the country, Prime Minister Narendra Modi has exhorted that traditional knowledge of Indian communities should be coupled with technology.
Skill of youth and agriculture graduates are required to come together to explore the full potential of Indian agriculture in transforming rural economy, the PM has suggested while emphasising on the need for leverage of information technology to provide information on demand to the farmers, the sources shared.
In keeping with the Prime Minister's vision, Ministry of Agriculture has selected five Knowledge Partners as Centres of Excellence and 24 RKVY Agribusiness Incubators from across the country after a nation-wide advertisement and a rigorous selection process.
The start-ups have been selected by different knowledge partners and agribusiness incubators in the area of agro-processing, food technology and value addition.  These start-ups were trained for two months at 29 agribusiness incubation centres spread across India before embarking upon their own projects, the Ministry sources maintained.
287 Views