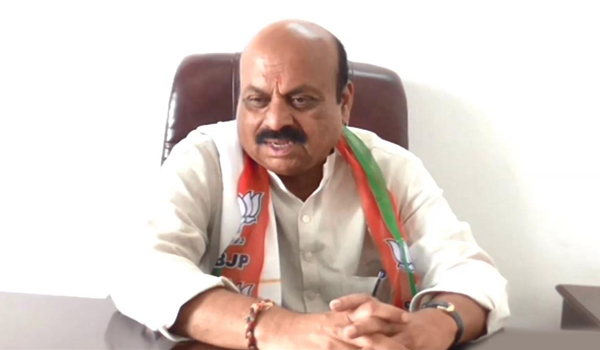 Defending Chief Minister B S Yeddyurappa's stand on removal of the erstwhile Mysore ruler Tipu Sultan's references from school curriculum, Karnataka Home Minister Basavaraj Bommai on Thursday said that children should not be fed with wrong facts over the history.
Speaking to media after flagging off 5K Ekt Marathon to commemorate the 144th birth anniversary of the late Sardar Patel here, Mr Bommai said, "Children need not to learn about Tipu Sultan a controversial personality".
Refuting charges that the BJP is trying to use Tipu's name as a tool to garner votes for the December 5 bypolls to 15 Assembly seats in Karnataka, he said, "We will go before on the strengths of our party and the government's performances".
Charging that the Opposition Congress leaders are indulging in hurling false allegations on the Flood relief works undertaken by the state government, he said, "Opposition leader Siddaramaiah seems to have become frustrated following the growing strength of the BJP government".
Earlier, the home minister had flagged off the Marathan in which over 3,000 persons from different walks of life had participated. BJP Lok Sabha member Shivkumar C Udasi and senior police officers were also present on the occasion.  (UNI)
24 Views