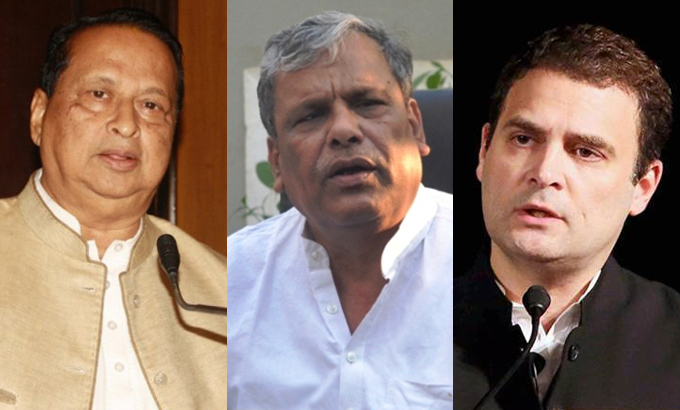 By D.N. Singh
Whatever happens to the Congress party in Odisha, for Srikant Jena, who was booted out from the party for obvious reasons, it is not a lesson but the turning of a page. For a habitual 'offender' like him, it is a mere fallout which he had been weathering since many years.
Disenchantment and then disorder have become nostalgia for this leader who had been toeing such political practice right from the days of late Biju Patnaik.
It is not that the present day Congress leaders maintain a notch higher political probity, but the past reminds that Srikant Jena was in the habit of sabre-rattling within the party and capable of laying a noose for his mentors. He had done the same to none other than Biju Patnaik also on several issues. Be it the Mandal issue or fiscal autonomy, Jena often played  role-reversal acts to pander his own whims. Even to the extent of embarrassing Biju Patnaik at occasions.
By saying that he would unmask the party's national president, he had struck the final cord and that was something  unacceptable and he strode into a dirty zone alleging bribe-trading as an ingredient of politics by  Patnaik . He was perhaps consumed by ambitions .
Presently, his repeated one-man chorus aimed at Niranjan Patnaik , the Pradesh Congress Committee president, had raised heckles in the Patnaik camp. Call him either a glib talker or man addicted to questionable extrapolations, his initial reactions to Patnaik's second ascendancy to the post of PCC president showed that it was something he could not digest easily. Right or wrong, then, Jena took to the extreme recourse of opening the Pandora's box realising the fact that he could no more manage to hide behind any shield after the bullet was out of the barrel.
After he committed the alleged betrayal with Biju Patnaik he suffered the worst political humiliation even in his own area till he luckily managed to get a political recess by winning the Balasore MP seat. But he did not learn anything from even that. Perhaps, his ambitions rose high and his intransigence in his political greed is nothing but a vicious repetition of his own old track-record.
Now, perhaps, with nowhere to go, like other few, he can be seen fluttering in the winds of change like a greasy wrapper stuck on a road.
493 Views