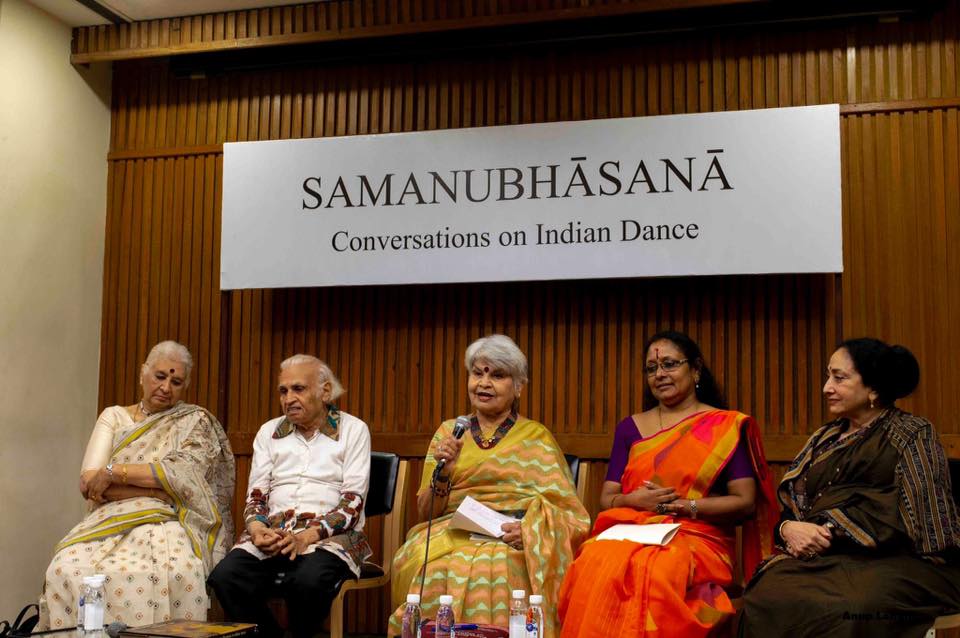 By Prachi Hota
Samanubhāsanā – Conversations on Indian Dance, a seminar that sought to discuss issues that affect Indian classical dance in the 21st Century was held on 28th September 2019 at the India International Centre, Delhi. There were two sessions, the first on the pay-and-perform trend which is rampant in the world of performing classical dance today and the second on tradition and experimentation in the choreography and practice of Indian classical dance.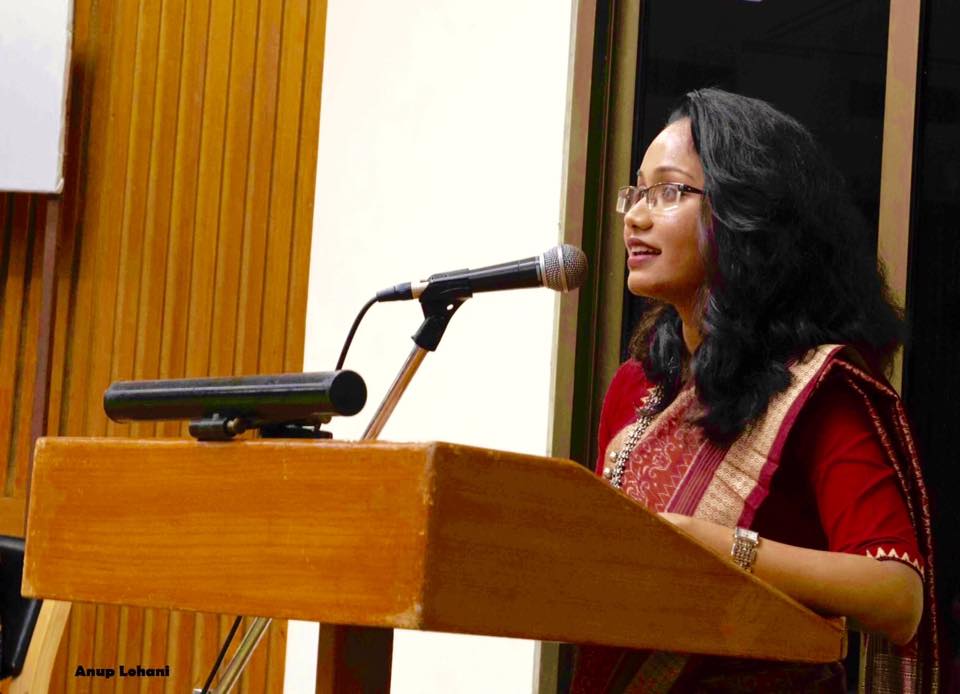 Tanya Saxena, Vinod Kevin Bachan, Himanshu Srivastava, Dr. Sridhar Vasudevan were the panelists for the first session. The session was moderated by Prachi Hota. There were three salient points that came out of the discussion in the first session. Firstly, an artist has to tread the fine line between keeping the spiritual essence of classical dance intact, while also stepping into the capitalist system in making the choice to pursue dance as a profession. Second, that paying for one's time on stage is always a choice one makes. Paying is a choice, performing is a dancer's right, is what the esteemed panelists of the first session believe. Unfortunately, realistically, there is no real choice available to a young dancer today, even one of good calibre, except to pay, and expecting a dancer to pay seems to be a festival organiser's right. Finally, we need better quality control among dancers, because the economy of pay-and-perform continues to thrive because of the "half-baked" dancers who want to perform before mastering the basics of a form. While Guru Sharon Lowen , who was kind enough to attend the first panel believes that critics should take initiative and ask organisers whether they are demanding payment from dancers or not, Smt. Leela Venkataraman  and Dr. Sunil Kothari, who were also present during the first session believe that solidarity is the way to go, because if all dancers were to refuse to perform for such organisers, their business would cease to exist. This naturally leads to several questions like how is one to achieve such solidarity, and is this attitude associated with the greater issue of dance being undervalued in society.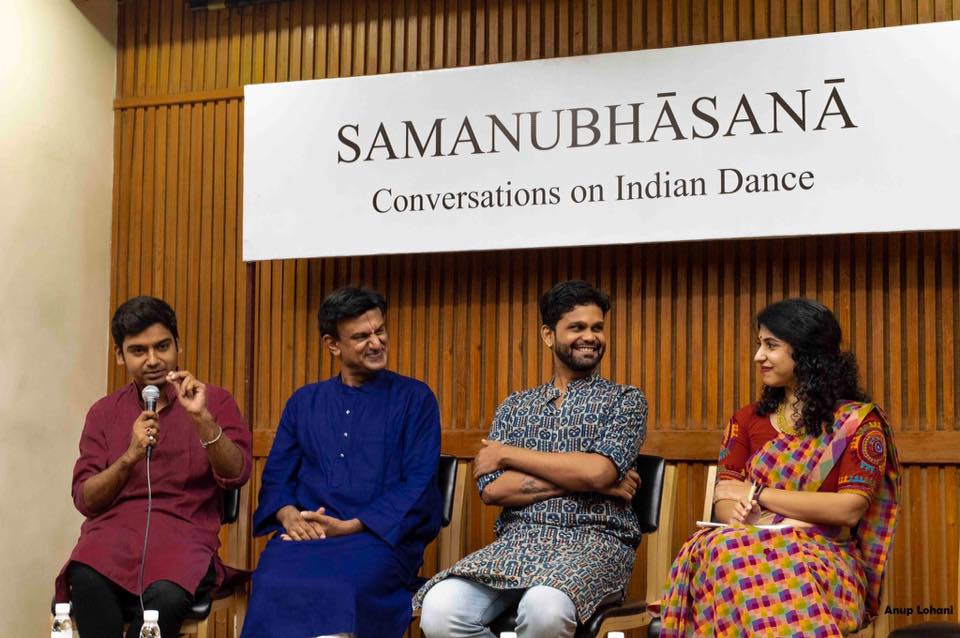 Smt. Manjari Sinha  moderated the second session, and the panelists involved were Guru Jayaprabha Menon , Guru Sharon Lowen . Smt. Leela Venkataraman  and Dr. Sunil Kothari . The discussion for this panel began with the assertion by Dr. Sunil Kothari that, "If you don't understand tradition, you cannot go beyond it." Guru Jayaprabha Menon ji talked about precisely how one can expand a tradition without subverting it. She talked about how the Late Padmabhushan Shri Kavalam Panniker  had expanded the vocabulary of Mohiniyattam to include Ganesh Vandana, in addition to Cholkattu, the traditional invocatory piece in the Mohiniyattam repertoire, or how in Gamanam, one of her choreographies, she used her training in Kalaripayattu to depict the snake like motion of a river, without moving out of tradition. Smt. Leela Venkataraman  talked about how there is a tendency to forget the traditional, in the quest to appear classical. She talked about Odissi specifically and said that the Odissi of today has become so fast that it creates straight lines in the stage space and through the dancer's body, instead of the curves that are unique to the form. Guru Sharon Lowen  made a significant point about a dance form's association with literature and said that if a dancer understands the text they are performing, then the audience will understand it without having to understand the language it is written in, because dance is a language unto itself and therefore a choreographer need only be respectful to the literary system a dance form is embedded in, to effectively communicate with the audience. Ultimately everyone agreed that novelty for novelty's sake creates a temporary buzz, and that every creative choice a choreographer makes must be backed by conviction and the need to communicate an idea and remain within the grammar and tradition of the dance form it is in.
Both panels had an active conversation on the topics on the table, but this is just the beginning. Each of these issues needs to be examined in greater detail, and more such discussions need to take place, be it on a social issue like pay-and-perform that needs concrete steps to counter it, or one involving artistic deliberation like tradition and experimentation in the choreography and practice of Indian classical dance that requires engagement among artists with a variety perspectives.
Tags:
191 Views