New Delhi, Nov 5 (UNI) Thousands of Delhi Police personnel on Tuesday blocked one of the busiest roads in the national Capital passing by old PHQ at the ITO, protesting over the clashes with lawyers at the Tis Hazari courts.Protesting outside the police headquarters, the men in uniform held placards and banners stating ' Save the Savers', SAve the Saviours, 'Protectors need protection'  besides others and asked the Commissioner of Police Amulya Patnaik to come forward and address their concerns.
The protest was joined by the force personnel who work on ground round the clock from various divisions of the  force.Mr Patnaik met the agitating policemen and urged them to maintain discipline. He added that the situation is being handled and the report on Saturday's violence has been submitted to the Union Home Ministry.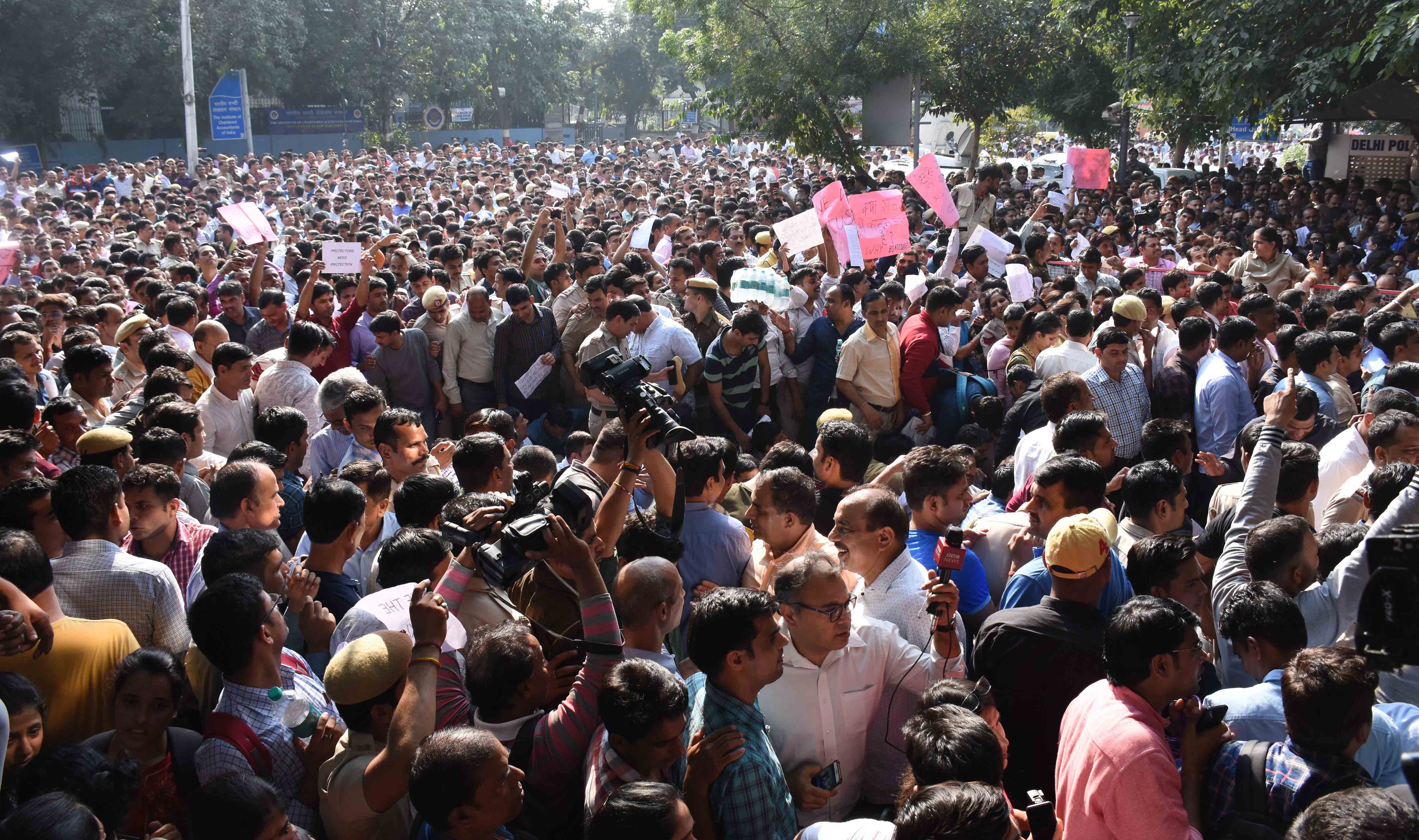 "The situation is like an exam for us all and we must remember that we are here to protect the law," Mr Patnaik said to his force personnel.As the protestors continued shouting slogans even after CP meeting them, senior police officers, including special commissioners, were present at the scene to talk to their force personnel and asked them to maintain calm.
Families of the Delhi Police personnel, meanwhile, held a protest at the India Gate asking for the right to equal justice for the force. They included elderly, women and children, who marched at the India Gate, holding banners and placards. One family member said," Our children stand at the ground on most difficult times protecting the law and people, they also deserve protection and respect." Bihar Police  Association also said that it stands in support of their Delhi counterparts.
82 Views