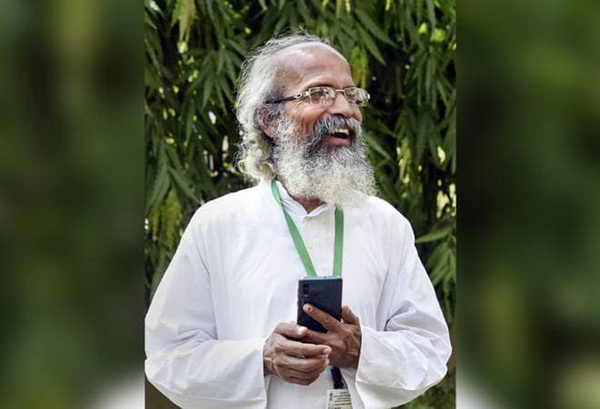 Minister of State for Animal Husbandry, Dairying and Fisheries Pratap Chandra Sarangi on Monday said the scientists should try to find out whether there is goodness in life, instead of trying to find out life on Mars.
Addressing the global summit-cum-expo on spirituality for unity peace and prosperity, Mr Sarangi, also called Odisha's Modi for his simplicity, said, "Main scientists ko bolunga ki pata karein jeevan mein mangal hai ki nahi, bajaay iske ki mangal pe jeevan hai ya nahi (I will urge the scientists to discover whether there is goodness in life, instead of life on mars)."
The two-time BJP MLA from Nilgiri Assembly segment said, "Today, the world needs goodwill, peace and love, which will come from spirituality.
"In Europe, there is competition between science and spirituality, but in our country, science and spirituality run parallel," said Mr Sarangi, who also holds the portfolio of Micro, Small and Medium Enterprises (MoS).
Madhya Pradesh's PHE Minister Sukhdev Panse said ecological balance is degrading day-by-day and called for efforts to conserve water, power and environment.
Other dignitaries who spoke on the occasion include Uttar Pradesh's Bhojpur MLA Nagendra Singh Rathore, Mazdoor Kisan Shakti Sangathan (MKSS) founder Aruna Roy and Society for Education, Action and Research in community health (SEARCH) founder Rani Bang.
Tags:
21 Views