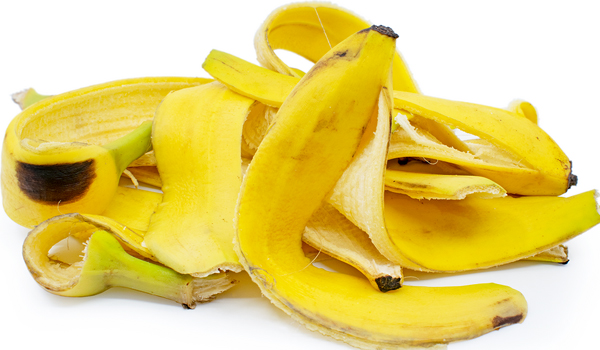 Samikhsya Bureau
There were days when in many families the peels from vegetables were being cooked as a curry. It may sound bit alien to the generation of the day, now used to dishes of the day which is far removed from those cuisines say 30 to 40 years back.
Today we take food which is surely other than being really healthy, more often than not. It was not for nothing that, some veggie peels were being cooked for the dinners.
For example Banana, although, is a term that is used with utmost derision in politics , that connotes something that is not what it is shown to be, like 'Banana republic' indicating at an inherent  uncertainty . But, today, it is not politics in the column.
Even as a fruit it finds itself on the lower rungs of the fruit shops in comparison to others those emit glow in the shelves to become a commodity that identifies itself with the rich.
Peels are not for dust bin   
Bananas are usually tucked at the bottom layers  and becomes a secondary pick  by the buyer after the costly ones, like apple or pomegranate.
But, little do many of us know that this buttery fruit has immense nutritional as well as medicinal value in the core and even in the peel that people normally throw into the garbage bins.
How many of us know that, the inner side of a banana peel do act like an anti-allergy balm if rubbed on the rash area with the required caution. Gentle massage for few days can bring quick relief that ointments fail sometimes.
Rich with Fructose banana is perhaps the only fruit that plays a catalyst role in certain metabolic disorders. Intake of banana helps both in congestion and loose motion also .
Even, banana with rich Fructose always plays a neutraliser role to counter the sugar content and thus proves good for even people with diabetes. Blanket ban on banana intake by diabetic patients has drawn criticism from many dieticians.
It may sound bit more to suggest that, banana peels have a rich content of vitamin B6 and B 12 those play a great energiser  role to induce stamina. And shortage of such vitamins are always linked to untimely weakness in the human body. That could be a reason that some people in some parts of India and elsewhere, consume the banana peels raw or by boiling or frying it, despite the bitterness in taste.
Banana, as such, gives instant energy to the body as can be seen that during breaks in games as strenuous as Tenis, when players eat banana.
Rich content of Potassium and Magnesium in banana peels also contribute to the enhancement of cardio vascular activities in the body. Some physicians advise that, once in a  week, intake of banana peels is good for health in many ways.
Rubbing the banana peel on corns that we develop in the heels and finger joints has proven relief.
Banana peel contains Salicylic Acid that is a good healer for skin disorder in the foot and in the bottom part of the toes also.
Keep ageing at bay
Believe it or not, banana peels also play a panacea role to remove pimples in the face and also its rub in some parts of the face keep the facial wrinkles at bay. The presence of Lutein anti-oxidant accelerate such cures if the inner layers of banana peel can be rubbed at least thrice a week for five to ten minutes.
Peels are even a cure for Psoriasis that spreads on the skins for which its use can be beneficial if the inner layer of the peel can be gently rubbed on the area affected with Psoriasis in a pasted form.
The triplet like Potassium, Sodium and Fibre are few of the sought after ingredients present in the banana itself is good for the people with ailments like blood pressure get great relief besides banana acts a cleansing role to remove cholesterol excess from the arteries.
Bromelain enzyme plays a vital role in the field of sexual weakness and banana intake pushes up the sexual hormones and boost up the desire.
49 Views