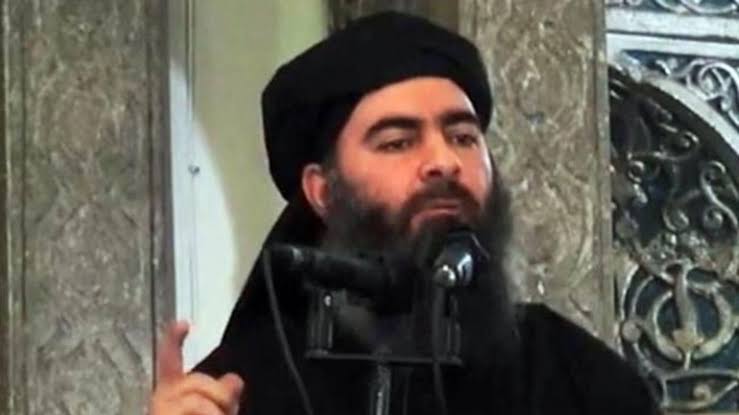 Washington,(UNI) US President Donald Trump on Sunday confirmed the death of Islamic State leader Abu Bakr al-Baghdadi, saying he had been killed in a US military operation in Syria. Speaking in the White House, Mr Trump said US Special Operations Forces conducted a raid on Saturday night targeting al-Baghdadi in northwest Syria, during which al-Baghdadi killed himself by igniting a suicide vest, Xinhua reported.
Confirming the IS leader's death, Mr Trump said, "Last night, the United States brought the world's number one terrorist leader to justice. Abu Bakr al-Baghdadi is dead." The death of al-Baghdadi demonstrates the US commitment to 'the enduring and total defeat of ISIS (the IS) and other terrorist organizations,' Mr Trump added. Al-Baghdadi, whose real name was Ibrahim Awad al-Badri, was the person who announced the establishment of a caliphate (so-called Islamic State) in 2014.
According to US media, citing defence officials, the operation was carried out in Idlib in northwestern Syria. Mr Trump confirmed that no US security personnel were killed in the operation, terming it a 'great success'. The US forces used eight helicopters in the special operation. "We were in the compound for approximately two hours, and after the mission was accomplished we took highly sensitive material and information from the raid," Mr Trump noted. In his remarks, Mr Trump also expressed his gratitude to Russia, Turkey, Syria, Iraq, and Syrian Kurds for their help in the operation.
Baghdadi's 2 wives died in US operation, some terrorists surrendered
Donald Trump said  that two wives of the leader of the Islamic State terror group (banned in Russia), Abu Bakr Baghdadi, had been killed in the US operation in Syria, while some of its followers surrendered. "There were two women, both wives, both wearing [suicide] vests. They had not detonated. But the fact that they were dead and they had vests on made it very difficult for our men because you never know what is going to happen. They never detonated but they were dead," Trump said at the press conference.
The president could not provide an exact number of the killed terrorists. "His people had either been killed, which there were many, or gave up," Trump noted. According to the US leader, the forces, which were engaged in the operation, had a robot and several dogs, one of whom was injured in the tunnel where Baghdadi found his death. Trump added that the US had not received any significant foreign assistance during the operation but thanked a number of nations including Russia, Turkey and Iraq  for cooperation.
24 Views