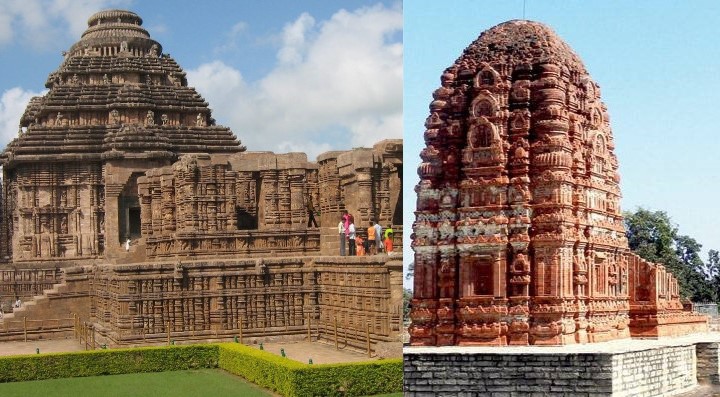 Shyamhari Chakra
Bhubaneswar: The focus of FICCI – Federation of Indian Chambersof Commerce and Industry, India's oldest and largest apex body of its kind – on Chhatisgarh and Odisha in its forthcoming Tourism Conclave has brought cheers for the prevailing pandemic-plagued tourism sectors of the two neighbouring states.
Commencing on Wednesday, FICCI would host its two-day e-Tourism Conclave involving a cross section of stake-holders of Indian tourism and hospital industries. Union Tourism Minister Prahlad Singh Patel is scheduled to inaugurate the conclave.
The conclave would deliberate on aptly titled "Travel & Hospitality What's Next".
"The conclave will bring together global Industry leaders and policy makers from travel and tourism under one virtual platform to ideate, interact and share knowledge to create an opportunity to plan, promote, market, strategize and implement the best practices to revive business in the travel-tourism sector in the post Covid era", stated FICCI.
The conclave follows a series of meetings and interactions engineered by FICCI's Tourism Committee with government and various stake-holders, since lock-down brought a grinding halt to tourism activities across India, to ensure some relief measures and necessary support for the survival and revival of the industry.
While Director General of Ministry of Tourism Meenakshi Sharma would represent the Union Government; Vishal Kumar Dev, Commissioner cum Secretary of Odisha Government's Tourism, Sports and Youth Service Departments would represent the state. Similarly, Chhatisgarh Government would be represented by its Tourism Secretary Anbalagan Ponnusamy.
Among others, Director of United Nations World Tourism Organization Suman Billa, FICCI Past President and Chairperson of FICCI Tourism Committee Jyotsna Suri, MakeMyTrip Founder and Group Executive Chairman Deep Karla, Yatra.Com co-founder and CEO Dhruv Shringi and Oyo Hotels & Homes CEO Rohit Kapoor among others.
The conclave has also invited Ajay Jadeja, former skipper of Indian cricket team and member of the Parliament apart from celebrity-chefs to deliberate.
The two-day conclave would discuss issues like Future of Travel & Tourism: What lies Ahead; Traveling with the Pandemic: A different Perspective; Role of Technology & Innovation to revive Travel & Tourism, Emergence of New Workforce Model and Change in consumer expectation.
The special session of the conclave has been titled as "Spotlight on hidden tourism jewels of India: Exploring the unexplored tourism potentials of Chhattisgarh and Odisha.
270 Views