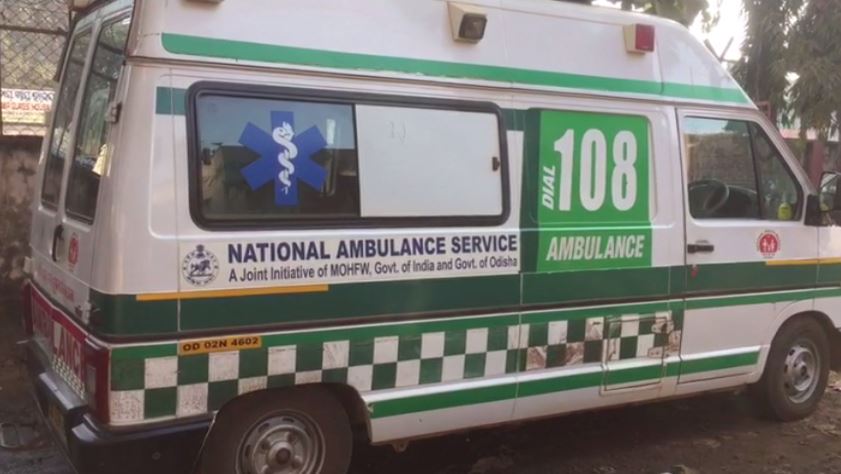 Samikhsya Bureau
There is nothing new in what happened in Odisha's Mayurbhanj district, when a woman in her labour had to die a miserable death inside an Ambulance for reason those shame us no more.
'No more' because, people at the bottom have, perhaps, learnt to live with a situation like that or the system that rules knows about the fact that, like Hitler's dressed chicken, common man has become too weak to react.
Nothing can be more bizarre and reprehensible that an Ambulance, carrying a lady in labour pain, runs out of fuel in the middle of the road to the district hospital in Baripada forcing the patient succumb to the condition she was in. Imagine the plight of a family, where a helpless husband remains a hostage to a situation like that for over one hour and witness a scene when his wife dies before his eyes.
The woman died and so does the baby in her womb who had to meet death before touching the earth. Two lives have gone and there is nothing new, an admission that never gets into the nerves of the authorities.
Whether an Ambulance fails to reach a spot due to bad road or, as iin this case, the Ambulance ran out of fuel, the bottonline is same that the people have made icons out of these leaders who deserve to be mocked and held guilty.
Count of such incidents well can suffice for a serial but, on the other hand, a quarrelsome debate goes on over who can today inherit Gandhi !
It was a pure case of medical negligence and such negligence today has soared to 110% in India. Whether it is the infrastructure in Mayurbhanj district's Bangriposi village or the greed-struck medical institutions in towns and cities deliberately fleece a patient till he bleeds to the last breath.
How much the government would penalize the people responsible for her death ? A cashless enquiry which would yield nothing. Such incidents simply show up the gradual erosion in our institutional pattern that is mean to serve people not to let them die in circumstances like that in Bangriposi.
36 Views