By Kedar Mishra
 When we imagine India as a country, it's nothing but a multitude of paradoxical ideas and identities. Therefore the basic structure of our national identity is unity in diversity. In the age of sharp compartmentalization and unbearable atmosphere of intolerance, the real idea of India comes through Indian classical dance and for me, this should be the news of the day! When everyone is busy portraying "one nation-one culture" kind of nationalism, the dancing couple Raja and Radha Reddy defined India as the melting pot of diversities and invoking the motherland as the land of multiple identities.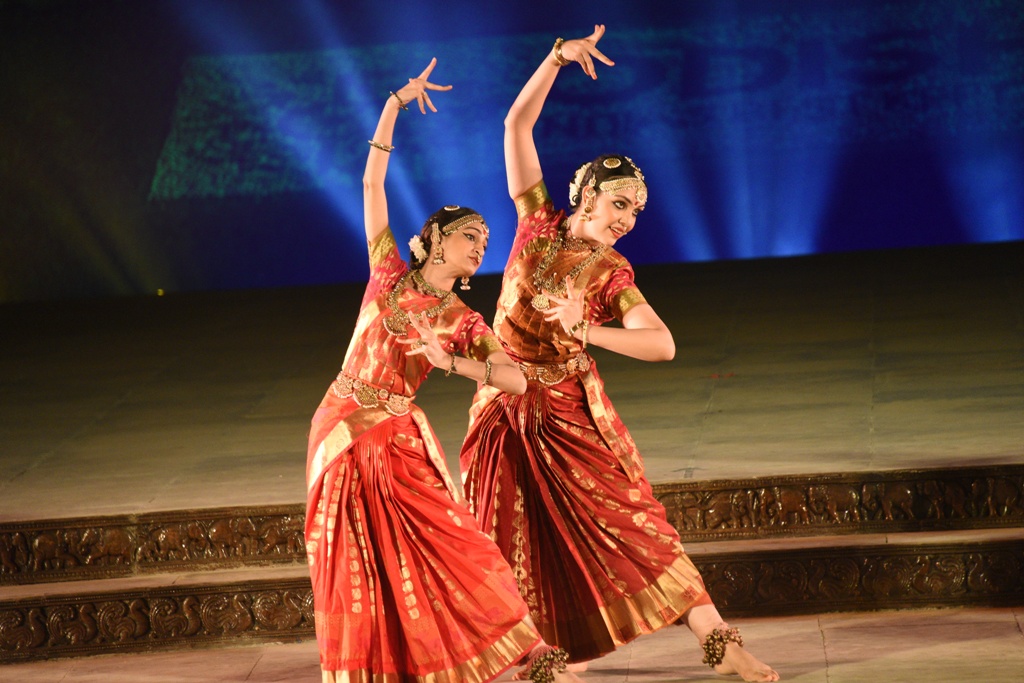 Fourth evening of the Konark Festival-2019 shall be remembered for "Bharat Bharati", a defining choreography on the idea of India. The legendary couple of Kuchipudi Guru Raja and Radha Reddy mesmerized the audience with their neat and powerful presentation. The group production contains layers of ideas, images, symbols and rituals to speak about India as the land of socio- cultural varieties and humanitarian virtuosity. Putting major fundamentals of Kuchipudi together "Natya Tarangini" group presented a very provoking and aesthetically sensible production.
It was a blend of Nava Rasa (the nine moods), Lasya and Tandava,(the graceful and the vigorous ones) Shuddha Nritta and abhinaya (pure dance and expression), also masterful techniques of Kuchipudi. The legendary couple Raja and Radha Reddy, came up briefly to express the nuances of Nava Rasa and precisely that becomes the showstopper.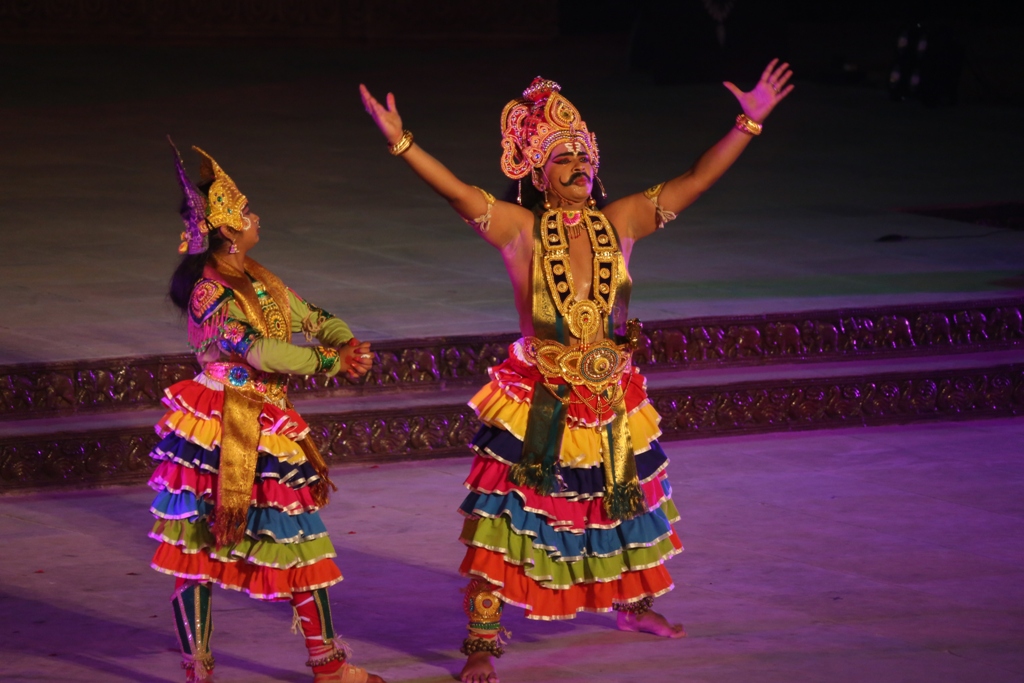 Concluding presentation was a Odissi presentation by Tridhara, led by Guru Gajendra Kumar Panda. In fact, it was a Prahllada Nataka (a celebrated folk drama from southern Odisha) in the garb of Odissi. Original folk elements of the Prhllada Nataka in music and acting remained intact in this production and Odissi was a mere supplementary to it. Somehow It can be branded as a "Geeti Natya" neatly presented. The faster movements of dancers could have been controlled a little bit and crudeness of the folk could also be transformed into a polished one.
Bringing an age old traditional folk drama to the stage of Konark Festival deserves praise, but how far classical it was or whether it can be said as an Odissi production or not, is debatable.
Tags:
408 Views