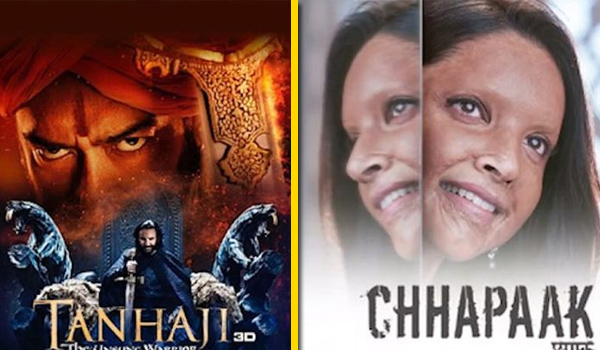 Samikhsya Bureau
It is not difficult to make out how low can politics go down to. From CAA to Jamia Milia or JNU and now down to the visit of a cine star to JNU to stand in silence, supporting one or not supporting the other.
Debates, calling names and harangues laced the television programmes, it all turned out to be one of the most unintelligible moments in prime times.
Then the things lowered further and governments in states had their share of farce. Some state made the Deepika starrer film Chhapak,  tax-free even before the film was on screen.
On the day of release, a group opposed to Deepika's standing at the JNU, indulged in a kind of picketing to dissuade cine goers from the Chhapak as a gesture of boycott to the film and demonise the actress in question.
Nobody has the business to decide which cine-goer goes where or sermonise the other, what's wrong in watching a movie.
Descending traits
Then it descends down to a situation, when a political party's people offer cinema tickets free to the audience to go to watch 'Tanhaji: the Unsung Warrior', instead of Chhapak. Thus adding a novel yet pedestrian mode of protest.
One hears about that government department has a power of censorship on a film but never heard of a political cadre dictating a choice to opt.
Similarly peculiar was the way to make a film tax-free without either seeing it or that being on the screens. Which is also a danger to the freedom of thought. No political party has the mandate to exert itself to influence public choice for entertainment to settle political scores.
Now, in India, what is worrisome is the threat of intellectual cowardice. People from such spectrum also prepare themselves on the line of political leanings.
There should not be a situation when any serious criticism of a system, gets next door to  unprintable.
281 Views