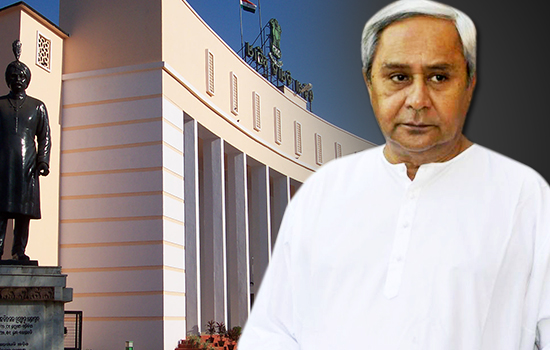 Samikhsya Bureau
In Odisha politics there had, perhaps, been any precedence of the use of the word 'Mo' (mine) as done by the chief minister of Odisha Naveen Patnaik. Coinages like 'mo bus', 'mo school, 'mo college' 'mo sarkar' and 'mo cycle' and  so on, it sounds good at electoral card playing but if, the end result are any relief then it induce us to think that, there is little room for disparity.
When seen in hind sight it shows that the use of the letter 'm' is in overuse already by the Bharatiya Janata Party-led government at the  centre where everything has converged on the letter 'm'. Which apparently points at Modi, the Prime Minister of India who has successfully managed to retain his political relevance despite the need for such a branding of an individual contrary to the accepted philosophy of the BJP or the saffron, where no one is allowed to be above the cadres.
But Modi has done it and done it very vibrantly to emerge as the symbol for anything under the sun; be it politics, environment, wildlife, Yoga, cleanliness, cinema or war. He is omnipresent and, right or wrong, it is difficult to grudge him his pride. And the nation must leave him to draw the road map ahead.
Back in Odisha, Naveen Patnaik also has a reason for waxing eloquent for his two decade long political and administrative capability and his enviable political one-up-man-ship to weather the headwinds blowing all across yet  to remain steady on the roller coasters to en cash his popularity for the record fifth time as the chief minister.
But, for any impartial political observer it is equally paramount to judge things from amid the complexities of success and failures. It is good that Naveen Patnaik had never engaged himself in a kind of politics where many politicians have the craving for making two wrongs a right.
Simply put, he has been good at giving the road maps but he has always not been able to rise above the complexities as regards percolation of benefits to the deserving and for which, it is learnt that Patnaik has enforced a code for scrutiny over the flip-flops.
No state or country can ever claim the pride of a flawless implementation as there bound to be some buttonhole situations those usually go unnoticed or get a deliberate slip.
Questions have to be raised and the dispensation remains morally bound to clarify for the irregularities within. As has been seen in the case of Kalia scheme that suffered the near-terminal hick-ups.
'Mo bus' services has surely some reasons for a pat, so far. Easy, accessible, comfortable and wider-outreach and nothing could have come more handy as a mode of transport for the Bhubaneswarites.
Bi-cycles lined up at several junctions of the city also generate a sense of feel-good as many health savvy youngsters can be seen pedaling their way to fitness and a cheap transport as well.
There is nothing to be cynic about the latest one, 'mo sarkar' (my government). A faintly reminiscence of the tenets scripted by the erstwhile pathfinders of democracy but one does not know what would really transpire in future. It is not intended for a comparision but the curtain calls by Naveen and Modi have some simultaneousness these days.
35 Views