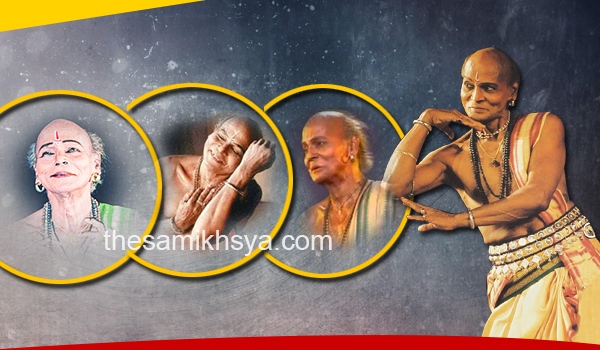 By Kedar Mishra
Guru Kelucharan Mohapatra, the Odissi legend was born on this day 94 years ago. So it is expected from his disciples and Odissi institutions to celebrate the legacy of Guruji with great excitement and involvement. Somehow, in our typical way of celebration we simply go with a mere Sarkari meeting or few memorial dance events to meet the ritual. Frankly speaking, it will quite a disservice and under valuation of such gigantic legacy called Kelucharan Gharana.
Odisha must underline the historical fact that, Guru Kelucharan was the first Odia who showcased the best of Odishan culture to the world. Though Odissi as a dance form was previously performed in Europe, Asian countries and US by Indrani Rehman (tutored by Guru Debaprasad Das) and Reeta Devi (disciple of Guru Pankaj Charan Das) , it was Guru Kelucharan's own performances and presentation of his most talented students on global stage, created the real global identity of Odissi dance.
Delicately he redesigned the traditional techniques of Odissi dance and chiseled the choreography to be suited for a new global audience. One of his long time followers once told me- he was a choreographer whose mind was always alert to innovate or incorporate a new movement, posture or fixture to his compositions. There was a creative uncertainties and fluidity in his compositions. No composition was fixed and final for him. Truly, every choreographer believes in that art of nonconformity. The way she taught a Pallavi to Sanjukta Panigrahi that was exactly not the same when it comes to Kumkum Mohanty. Like a scientist he can easily identify the components and particles in the body of his disciples and he knew what would be apt or perfect to whose body.
He was a painter-choreographer. He never composed a dance; rather he loved to paint the steps and movements in the void. Translation of poetry in to dance came to him through paintings. In many of his choreographic works, he used to paint the Sancharis through hand and eye gestures. Paintings were in his blood. Coming from the family of a traditional painter he can easily understand the positioning and balance between the lines. His use of stage crafts, sound and light designing and  geometrical exploration of stage space were new inclusion in the art of Odissi.
Remembering him as a Guru must not be restricted to dancers' community only. He was the first global ambassador of Odia identity and that needs to be cherished by every Odia.
Tags:
419 Views