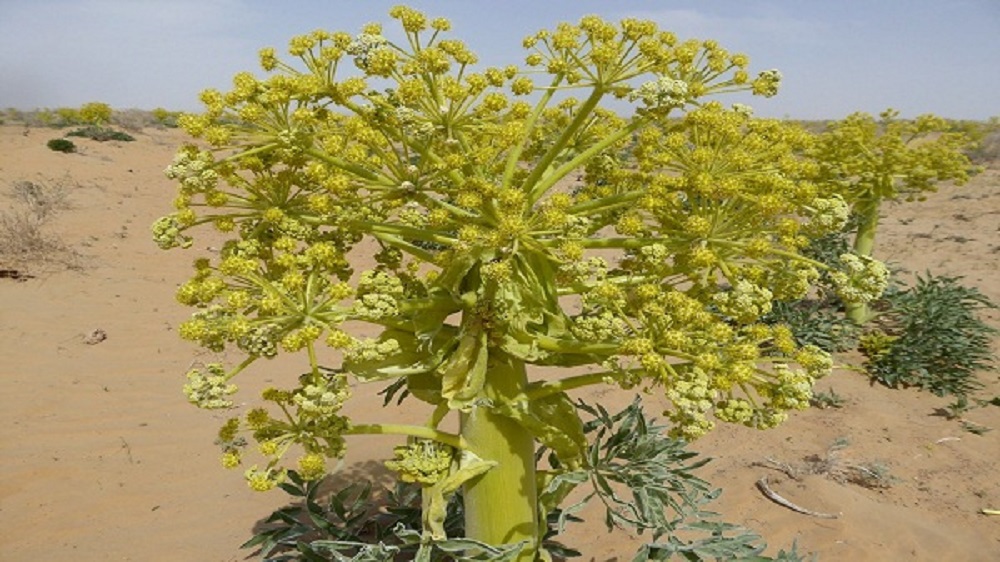 Shyamhari Chakra
Finally, India has been successful in introduction of Heeng cultivation in the cold deserts of the Himalayan state of Himachal Pradesh.
Institute of Himalayan Bioresource Technology (IHBT), a constituent of Council of Scientific and Industrial Research (CSIR) under the Ministry of Science & Technology at Palampur in Himachal Pradesh has achieved the rare agro-technology after a long wait for three decades.
A major condiment in Indian cuisines, teams of scientists and researchers of CSIR-IHBT made relentless efforts for introduction of this important crop in the country.
India imports about 1200 tonnes of raw Heeng annually from Afghanistan, Iran and Uzbekistan and spends approximately 100 million US Dollars per year.
Lack of planting material of Ferula assafoetida plants – locally known as Heeng – in India was the major bottleneck in cultivation of this crop.
IHBT brought the seeds from Iran and developed the seedlings suitable for Indian climatic conditions using its own farm technology evolved with decades of research.
The first seedling of asafoetida was planted by Dr. Sanjay Kumar, Director, CSIR-IHBT last week at a farmer's field in Kwaring village of Lahaul valley to mark initiation of cultivation of asafoetida in India.
The farmers of this remote Lahaul valley in Himachal Pradesh are being trained to take up Heeng cultivation utilizing vast expanses of waste land in the cold desert conditions of the region.
The plant prefers cold and dry conditions for its growth and takes approximately five years for the production of oleo-gum resin in its roots from which Heeng is produced. Therefore, the cold desert areas of Indian Himalayan region are suitable for cultivation of asafoetida, the scientists explained.
Meanwhile, Himachal Pradesh Government has announced introduction and cultivation of Heeng in the state and a MoU has also been signed between CSIR-IHBT and the Department of Agriculture of Himachal Pradesh for large scale collaborative cultivation of Heeng.
229 Views