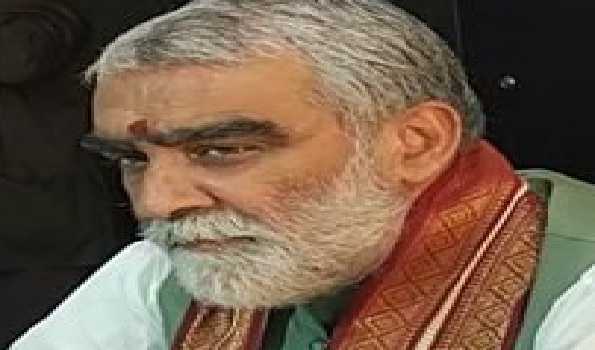 In an embarrassment for Union Minister of state for Health Ashwini Kumar Chaubey, a man threw ink on him in the premises of Patna Medical College and Hospital (PMCH) where he had gone to take account of dengue patients.
Mr Chaubey had gone to PMCH to take account of dengue patients personally when the incident took place. Although, the ink thrown by the person fell on back of Mr Chaubey and his vehicle, the incident stunned security personnel who tried to nab him but he managed to escape from the spot.
Police said that the person who threw ink on  Chaubey, had been identified. It was suspected that the culprit was a worker of Jan Adhikar Party (JAP) led by Rajesh Ranjan alias Pappu Yadav, police
said adding that raids were being carried out to nab him.
Meanwhile, Mr Chaubey said that person who had thrown ink on him was of criminal antecedent. Someone had the tendency to engage in such activities to become leader, he said adding the attack was not on him but on pillar of democracy.  (UNI)
24 Views