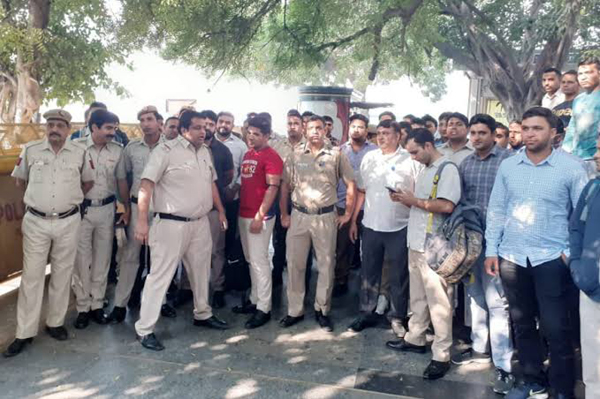 New Delhi, Nov 5 (UNI) Delhi Commissioner of Police Amulya Patnaik on Tuesday appealed police personnel, protesting against the violent clash with lawyers at Tis Hazari Court complex, to maintain peace saying an inquiry into the matter has been initiated.
Addressing the police personnel protesting at the Police Head Quarters (PHQ) in ITO,  Patnaik said,"In last few days, there have been certain incidents in the capital which we handled very well. The situation is improving after that. It is the testing times for police force. But it is also an hour of expectations. Have complete faith that you will act like a disciplined force and maintain peace. The Centre, people have expectations from us. An inquiry has been set-up on the issue. Let the law take its course."
"We need to fulfill the responsibility of maintaining law and order. It is expected from us, that we are the gatekeepers of law, will continue to assure law and order in the capital. I request you all to resume to your duties," he said.
At least 20 policemen and eight lawyers were injured and 20 vehicles vandalised on Saturday, in a clash between lawyers and police at the Tis Hazari court complex over a parking dispute.
244 Views