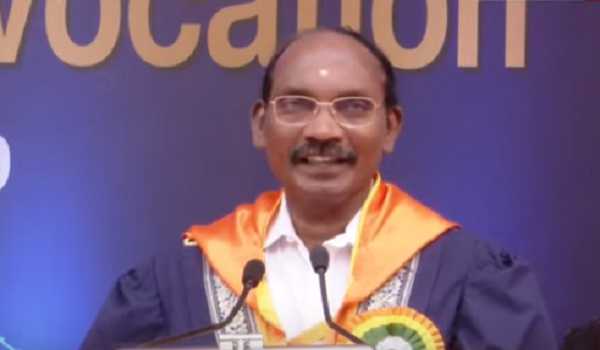 New Delhi, Nov 2 (UNI) ISRO Chief K Sivan on Saturday said that the failure of space agency's highly ambitious project Chandrayaan-2 was not the end of the story and would prove to be a stepping stone for its future project suggesting towards another attempt to land on the moon.
"Team ISRO will put in all efforts, experience, knowledge and technical prowess to set things right and demonstrate a successful mission in near future," said Mr Sivan, who broke down after ISRO lost contact with Vikram Lander in July, at the 99th Annual Convocation of IIT-Delhi and added that Indian Space Research Organisation (ISRO) has plans for solar mission, human space programme and launch of a large number of advanced satellites in coming month.
Being an IITian himself, Mr Sivan shared that he is proud to be a part of IIT's glorious history, he said, "From my personal experience I can say that IIT is a holy grail of technical education in India." He further said that when I graduated three decades back, job opportunities were not as many as they are today. "Major specialisation limited the career options, today the options are many. There is an added volatility, uncertainty, complexity and ambiguity about a global economy. This generation is far aware than ours, but they still need to be pragmatic and learn from the older generation," he added.
"There is only one life and numerous career options. Identify your passion," said the 62-years-old, who is the first graduate from his family and added that one need to strike a right balance at what you love and what you are good at. Former IITians Flipkart co-founder Binny Bansal along with Prof Shrinivasan Keshav and Dr Mohit Aron were facilitated for their immense contribution to the society.
231 Views