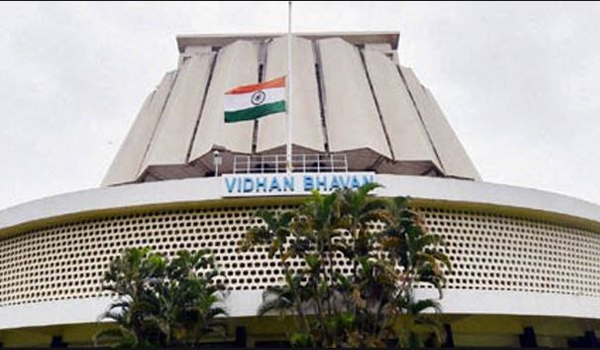 Samikhsya Bureau
It is an on again and off again syndrome that keeps haunting politics in Maharashtra, forcing many experts to change opinions each passing day. Similarly, making it interesting for media watchers, how politics can unfold into an irritating  puzzle looming since last 19 days.
Deadlines keep changing, invites are retyped in the governor house and visiting political parties complicate the suspense by saying that, they will be talking to other parties concerned.
Shiv Sena talking to NCP or Congress in a close-door parley with a leader from the Sena or the Sena chief exchanged  homilies  with the Congress stop-gap chief Sonia Gandhi, the governor again giving another deadline to the NCP,  it is such a stressful and , perhaps, vexed political conundrum the country has ever witnessed in the recent past.
So mindboggling a situation that, the Sena's frontline spokesman, Sanjay Raut was forced in for a medical check up !
What is equally interesting is the plight of the media to keep pace with the changing chemistry. Panellists in the news channels can be seen caught in the middle of a confusion as what to say!
Once in a panel, one has to say something and so they do, unmindful of the tediousness of their discourses they make.
Some of them, including the anchors moderating the debates, can be seen making abrupt shifts from the real focus and seen talking about Savarkar or a Godse!
And the most uncomfortable among the lot are the ones who never thought that the BJP would be forced to such an isolation and ultimately, the break of a 30 year old alliance consigned into the flame of greed for power and render the BJP remain happy with its mouth shut .
This is what is called a rag-tag political fusion resting purely on a situation when each one trying to make hey when the sun shines. Be it Sonia Gandhi or Sarad Pawar or Uddhav Tackrey, each of them now want each of their finger on a pie.
But the bigger question is, will such an untidy conglomerations last the time of a tenure or not.? The governor of Maharashtra must be a worried entity at this juncture and after 8.30 pm on Tuesday, his position may be difficult one, which might usher in President's rule as the last choice.
32 Views