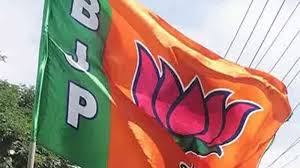 Samikhsya Bureau  
It is difficult to recollect if any other time in the past, an honour as revered as Bharat Ratna had been made a kind of propaganda dragging it into the ambit of politics.
More so, if such an issue is made out to be a topic of electoral politics and let some of the news channels get down to make it the subject in prime time or day long debates, and the anchors masquerading as mouth pieces of a particular political ideology, that's amazing.
A dangerous divide
Either malicious notes on few of our freedom fighters or, vilifying some other, is unprecedented  as far memory goes.
It has been a painful division created out of the narratives over whether Veer Savarkar deserve the Bharat  Ratna award or not.
If the award is an honour or a political mandate to be used to woo the voters and, interestingly most of voters  may not be aware about the history of Savarkar, is also a question that the politicians fail to realize and
willfully choose to be unaware about the repercussions on the larger mass.
For whom, what is important, is, 'Roti, kapda & makaan' but  that misses from the narratives and media discourses pathetically.
.
What appears clear that the people in power treat the important issues with a high degree of of passion for statistical sophistry only, while issues such as
awards or conflict between communities  or Ayodhya etc gain bigger space in all the media platforms.
Is not it an exercise that could have waited rather than being thanklessly pursued overtime to draw parallels between the Mahatma and others, when the country faces various other challenges those being papered over by such issues.
A close watch at the moderators in news channels makes one to feel as if they are not asking questions but are trying to cajole the panellists to say what they want to get said, else, you can be condemned to be an anti-national .
Kind of reality show in TV !
Why millions of rupees are being splurged on rallies and public meetings when the news anchors and the debates can make the divide and make people aware as
whom to vote for.
Had Savarkar been alive, surely he would not have approved of such a long drawn match of harangues in television to prove his contribution to freedom struggle or whether he was holding the brief for the British, as alleged, or as a staunch nationalist he played his role as an Indian.
As if,  the country has no other issue paramount enough to deserve a slot in the prime time while channels keep devoting a 24X7 hard work to convince the viewers that they should now know what they did not know so far.
'Why Veer Savarkar should not get Bharat Ratna'? was in fact a question from an anchor and before the panellist could respond the anchor had already started quoting Pandit Nehru and Indira Gandhi as how they had eulogised Savarkar as a great freedom fighter. It was hard to make out if that was moderation by an anchor or was an act of being pushing ahead the agenda of a political party.
The issue has, may be inadvertently or deliberately, been taken to a level of a television reality show that contains, nationalism, patriotism, lesson in history, distortion of history, furore and petty politics !  but it has become a multi-anchored show which assures no life-lines.
26 Views