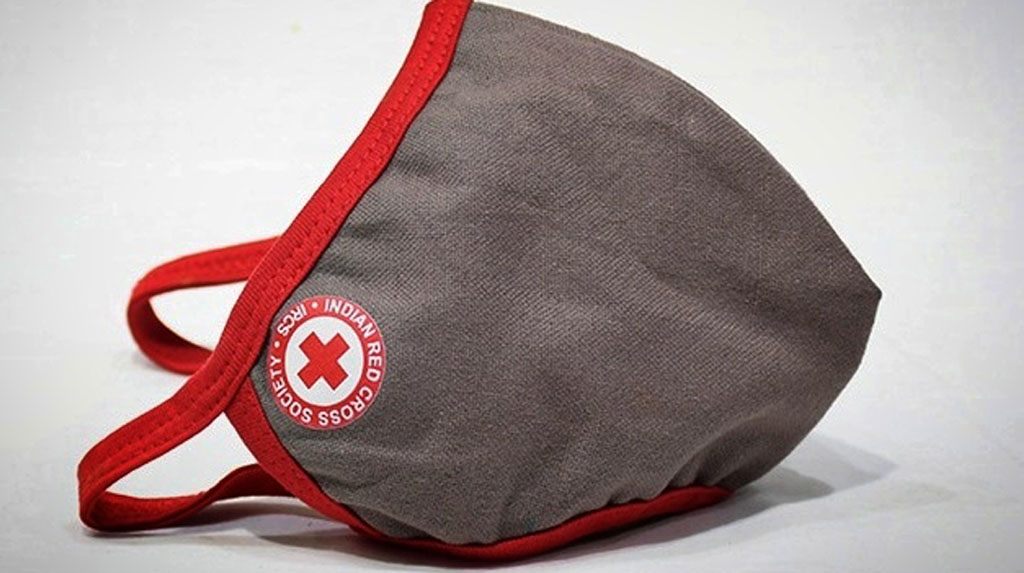 Shyamhari Chakra
Turning the adversaries of the prevailing pandemic into advantages, the face-masks made of Khadi – India's fabled fibre that has been a part of the nation's history and heritage – are spinning a success story.
From the Rashtrapati Bhavan to the Government of Jammu & Kashmir and from the Indian Railways to the Indian Red Cross Society, these masks are gaining brisk business.
The Khadi and Village Industries Corporation (KVIC), India's apex body for promotion of khadi, has been receiving repeat orders of its face-masks from the Rashtrapati Bhavan, Prime Minister's Office, various Ministries of the Central Government in addition to the demand from the public, KVIC sources revealed.
The biggest order for face-masks that KVIC received was from the Government of Jammu & Kashmir. So far, seven lakhs have been delivered, it was learnt.
The latest boost to its business has come from the Indian Rec Cross Society (IRCS).
The specially designed masks for the Red Cross are being made of cent-percent double-twisted handcrafted cotton fabric in brown colour with red piping. It has IRCS logo on the left side and the Khadi India tag on the right side.
As the popularity of the Khadi Face Masks grows across the country due to its fine quality and affordable price, the Khadi and Village Industries Commission (KVIC) has received a prestigious purchase order from Indian Red Cross Society (IRCS) to supply 1.80 lakh face masks.
KVIC, that produces double layered cotton masks and triple-layered silk masks, has sold over 10 lakh face masks so far. Approximately, one lakh meter of cotton fabric worth over Rs. one crore and nearly 2000 meters of Silk fabric of different colours and prints have been used in making these masks that has generated income for the artisans during the ongoing difficult times when trade and commerce has come to a grinding halt, the sources pointed out.
Apart from sale, KVIC has made free distribution of nearly 10 lakh masks though its Khadi institutions network across the country.
Its masks prepared from double twisted Khadi fabric not only meet the quality and scale of demand but are also cost-effective, breathable, washable, reusable and bio-degradable, claims KVIC.
328 Views