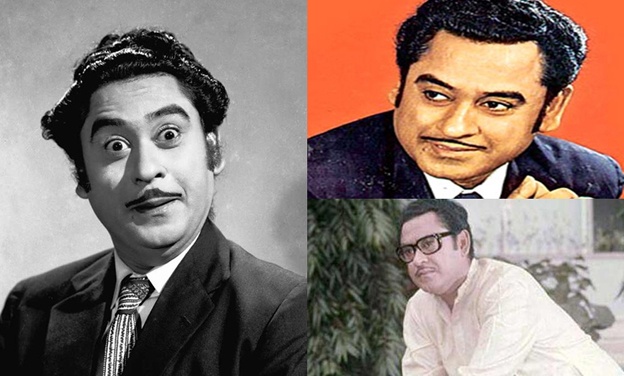 Samikhsya Bureau
'Wo sam kuchh azib thi, ye saam bhi azib hai….' truly the day break on August 4 might have forced a rumination down to nine decades if the legend called Kishore Kumar was alive to this date. On August 4 the most envied playback of that era, who kept the world of music enthralled for years and years with his unfathomable range, from soft to peppy tracks would have turned 90 and yet to move a million in nostalgia.
To remember the unmatched  legend who believed in a philosophy of ' mussafir hun yaron, na ghar hei na thikana..'a galaxy of members from his family and fans are going to celebrate his 90th death anniversary on August 4.
According to reports, his elder son and a popular playback in Bollywood, Amit Kumar shall be hosting the event with the melodious fervour from Kavita Krishnamoorty, AMIT Kumar and Sumeet Kumar.
Undoubtedly Kolkatan would witness a magical moment while all members from Kishore Kumar's family come up on stage together, beside that special guests like Soumitra Chatterjee, Prosenjit Chatterjee, Chiranjit Chakraborty all would join the grand celebration, share their fond memories of the legendary artiste.
Kishore Kumar was born on 4th August, 1929 at Khandwa(MP), grew up in a cultural scenario. Gradually he developed his skills in acting, music and many more and became a multifaceted genius on his own right. Be it romantic, sad, upbeat what ever the genre of songs Kishore is still unparallal!
Theism Events would felicitate Gautam Ghose the singer with the lifetime achivement award who idolized Kishore, set up the first ever statue of the legend at Tollygunje long back. Srijato the noted poet would be responsible for presenting the musical journey on a high note. As a whole it is going to be an evening to cherish forever.
156 Views