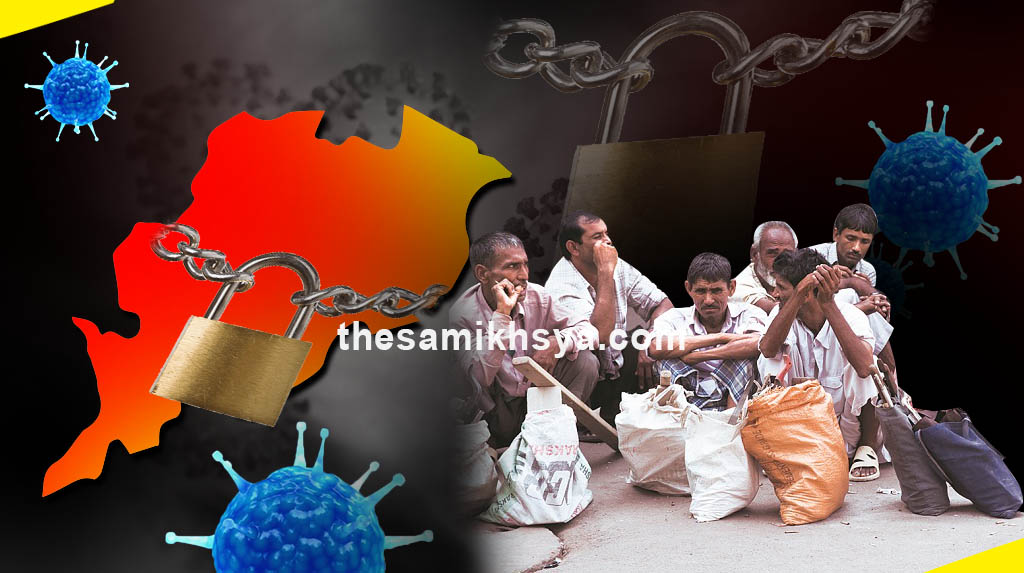 Lockdown state-wide was imperative to give strength to the on-going battle  against the COVID-19. And so it did happen. But, it has left a trail of gloom among lakhs of people in the state who have become the victims of an unavoidable Social Distancing.
Odisha, according to a statistics, has a huge force of construction workers and daily wage labourers,  almost two third have been badly affected by the lockdown.
The number is a whopping 30 lakh people registered as construction workers and other daily wagers. Somehow, post the lockdown, they face an acute crisis of survival as right from real-estate to road construction majority of that now remain locked within the houses.
This is a pertinent issue that the state administration must take with a serious note. The pall of gloom has descended in many such colonies where each one of them can be seen in a tight grip of helplessness.
The clusters of daily wagers who normally squat in various parts of the state capital are not seen anymore. Lockdown has forced them to a state of deprivation.
Looking at another service oriented sector is the people who work as domestic helps or workers.
In India, there are over 47 lakhs of domestic workers and among them the number of women engaged as domestic workers is about 37 lakhs. Who can be seen toiling in private house holds of all category through out the year.
Plight of domestic workers
In Bhubaneswar or Cuttack, although there is no statistical analysis on the number of domestic workers, but their number is enormous. After the lockdown, a majority of them have opted out from coming to the house holds either fearing contamination or coming under social pressure in the hutments they live in.
Even, their husbands are the ones who work as daily wagers in various trades and construction etc as daily wagers. Which has become a double whammy for such people as they have sit tight at home with no option to meet the bare minimum  requirements for household.
As in India, of the entire workforce women constitute one third of them in Odisha as well.
This issues of daily wagers in totality is something that, the state government has been urged to contemplate upon although no such decision has been taken by the State .
14 Views