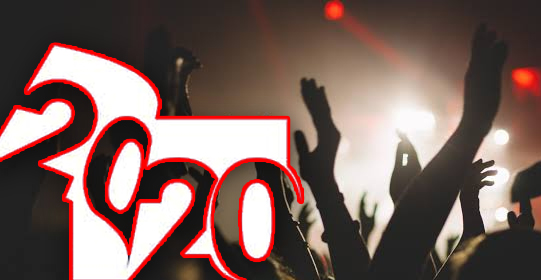 Samikhsya Bureau
It was just before the stroke of mid-night as we embarked upon a recently clubbed together society called the association of the echelons those who are prudently liberal in attitude. Now looking ahead for a celebration of the new year (happy or not that is subjective).
But one cannot stop the new year to emerge from behind the hazy horizon as the huge crimson ball pops up as 2020.
Just before all that wonder happen, the Dec 31 evening remained more exiting. People drawn from many spectrums were around, some sitting and some lending sparse glimpses at the revelers on the other side.
A light music was on the background, yet making the 'gup-sops' around audible.
Topics had no limits. Right from national, down to downtown problems, it were all about traditions of those days and right into politics of the day. Pro and anti-establishment narrations were the order of the evening. Right from Surgical strikes to the wedding function of business honchos like Ambanis, from Kashmir to CAA or from Jallikattoo to Sabarimala controversy.
Modi-magic to Shah sermons. Some say they have no alternatives as the opposition is so hackneyed  over interests of their own.
'But Priyanka is slowly maturing to make statements, from the sweet-topped ones now to ones like firing jibes at Nagpur. 'Rahul is yet to be matured, going off-tangent more often than not'  comes from another.
A serious one, at a corner, had it to mean something there, you know. 'Whoddunit! Swacch Bharat, nationalism, patriotism, rediscovering the virtues in Mahatama Gandhi, Sardar Patel and, incidentally making Savakar a topic of the year' .
New histories are in the making with the old values and some history are being morphed with a new data-base. 'But one cannot overlook the ones like Make in India, which was never thought of' from one, very cool even after guzzling a two or three 'Patialas'.
'But one cannot bemoan for the tie-breaker over Secularism, on a precipitous fall, and Hindutva and say which is more sacred'.
'Do you mean secularism is subordinate to Hindutva' a new debate could be heard from a side table. ' You dare not mix the both' rued another.
It was nearing to midnight. Only a few pegs to go before it made to the decade ahead.
'Disgusting that' tipped the third one. 'Look at the trio of CAA, NPR & NRC,nobody can say for sure what is that, except Amit Shah, even Modi doesn't subscribe much and the law minister is so gleefully confused and aiming to walk in between the two, how stupid that' the third one interjected.
'It were all class divide not on ideologies but on opportunities' was the sane voice heard from behind.
'There is one goal post and that the poor voter is rarely aware of'',  he continued, CAA, NPR or NRC, are we aiming at  Make in India or make it sound like the Making many Indias!'
Even a Nostradamus, had he been around, would have failed to foresee what lies ahead. 'What we need, detention centres or mental asylums'! was the crudest one making it to 12,00.
232 Views