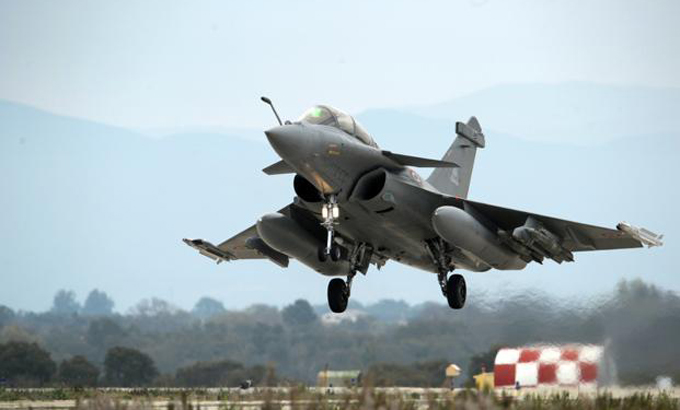 Samikhsya Bureau
Prime Minister Narendra Modi's decision to buy 36 Rafale aircrafts from France instead of total 126 asked for by the Indian Airforce shot the price of each jet up by 41 percent, The Hindu reported on Friday.
The exclusive report written by veteran journalist N. Ram, who is also credited with busting the Bofors scam in the 1990s, claimed that the big increase in the price of each Rafale jet came because "a deal bypassing mandated procedures and made in the face of official objections resulted in Euro 1.3 billion 'non-recurring' cost attributed to the 'Design and Development' of 13 India-specific enhancements being spread over 36 instead of 126 aircrafts".
Ram claimed in his extensive report – a thorough explanation of the Rafale deal for 36 jets – that information and documents pointed out that at least three defence ministry officials who were in the negotiation process had objected to the high cost.
In 2007, the United Progressive Alliance government headed by Manmohan Singh had floated a tender after the Indian Air Force had sought 126 Rafale aircraft for six squadrons. French defence company Dassault Aviation won the bid and was assigned to supply 18 flyaway jets while the rest 108 jets to be manufactured by Hindustan Aeronautics Limited. The quoted price for one flyaway bare-bones aircraft was Euro 79.3 million at that time. However, it shot up to Euro 100 million by 2011 due to escalation in prices.
In 2016, the Modi government brought down the price per aircraft to Euro 91.75 million after 9% discount on the 2011 price obtained by the Modi government. However, Dassault claimed to charge a non-recurring amount of Euro 1.4 billion, which was later negotiated down to Euro 1.3 billion, for enhancements specified by the Indian Air Force. The cost was later negotiated down to Euro 1.3 billion. However, the design and development cost were distributed over 36 Rafale jets, instead of 126 and as a result the price shot up from Euro 11.11 million per aircraft in 2007 to Euro 36.11 million, said The Hindu report.
The Hindu's explosive story, which direct point a finger at Modi for unilaterally inking the Rafale deal by allegedly bypassing procedures, has triggered renewed debate on the controversy.
Congress leader and former finance minister P. Chidambaram lambasted the Modi government for allegedly compromising national security by reducing the number of planes from 126 to only 36. "In the light of new facts and revelations in THE HINDU, the question gains greater urgency: why did the government buy only 36 aircraft instead of 126 aircraft required by the Air Force?" Chidambaram tweeted.
"Modi's sudden announcement in Paris, to buy only 36 Rafale jets, not 126 that the Air Force wanted, violated all procedure. But it also compromised India's national security and increased price by 41%! That is why Modi has been running scared of sharing details," Communist Party of India (Marxist) leader Sitaram Yechury commented on Twitter.
The mainstream media had so far refrained from publishing or telecasting any authoritative story on alleged Rafale scam. Now that The Hindu has come up with a comprehensive report, will others also follow?
396 Views