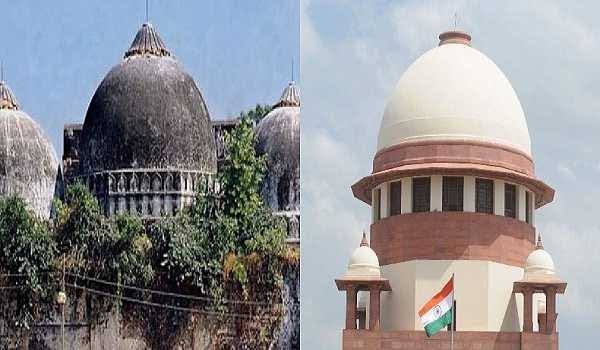 As prominent Muslim organisations like All India Muslim Personal Law Board (AIMPLB) and UP Sunni Central Waqf Board are yet to take a decision on the Supreme Court's judgement asking the government to give 5 acres of land for constructing a new mosque, now demands have cropped up for setting up an Islamic University along with the mosque in the 67 acres acquired land in Ayodhya.
Yogi Adityanath, who has visited Ayodhya 18 times during his over two-and-a half-year-old regime, is expected to again visit Ramjanmabhoomi after the Apex Court verdict, sources here on Tuesday said.
A group of Muslim clerics, who met the Chief Minister here on Monday evening has suggested for an Islamic University along with the mosque in Ayodhya.
The clerics also congratulated the CM for maintaining peace and harmony after the Ayodhya verdict.
The CM in his brief interaction with the clerics asked them to assist the government in maintaining communal harmony in the society while reiterating that government would not tolerate any nuisance. He said that he would not allow any discrimination in society and the Muslims would get all the government welfare schemes.
During the meeting, Maulana Salman Hussain Nadvi, demanded an Islamic University along with the mosque in Ayodhya.
Meanwhile, Ayodhya title suit litigant Iqbal Ansari on Tuesday has demanded that the government give the five acres of land within the 67 acres of acquired land near the Ram Janmabhoomi.
The 67 acres of land was acquired in 1991 by the government.
26 Views