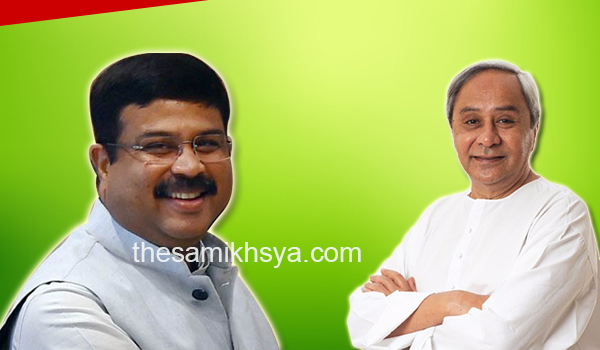 Samikhsya Bureau
Time is a great healer, it is said. But, even politics has proved itself to be a great leveller. Streaks of cordiality that has surfaced between the chief minister Naveen Patnaik and the union minister Dharmendra Pradhan may be a case in point that cannot be wished away by observers.
It has remained an interesting challenge for political analysts to find out the cementing factors those have brought both the above leaders closer slowly.
Which got more pronounced after Patnaik's fifth term as is evident from the unspoken warmth between the both at several occasions in recent times.
Love has limit but not enmity
At a recent event in the state, both Patnaik and Pradhan were seen sitting side by side. Not that alone, but contrary to what were being noticed a year back or so, both, this time could be found exchanging words with cordiality writ on their faces.
Both must have realised that, there is little to gain from frontal assaults over and over again. Rather, at few occasions Pradhan, who otherwise had a penchant to start his day from a jibe fired at Naveen Patnaik, now appear to have moderated his  approach towards the chief minister and rather, looks for the middle path.
As regards Naveen Patnaik, who hardly allows one to read into his mind, behind the calm exterior, appear reciprocating the union minister's gestures as and when required.
And it has become binding for both not to ignore the reality that, the BJP and the BJD are bound by many political compulsions to avoid being overtly inimical to each other and Pradhan, being the man-Friday of the party, Patnaik, perhaps, chose to side line any such bitter disposition and rub off the irritants before miles to go to the next polls.
57 Views