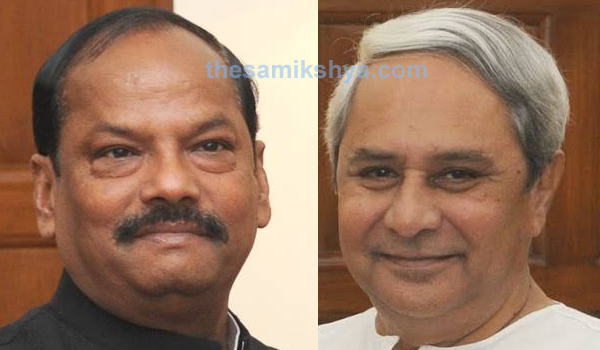 Samikhsya Bureau
The poll results in Jharkhand has few lessons for the rest States in India which includes Odisha also. It is a different matter that the polls in Odisha are about four years away but, Jharkhand results clearly show that, nothing matters for the mass more than bread & butter.
Issues like CAA, NPR or NRC seem thrown out of the windows in Jharkhand, making it crystal clear that, diversionary tactics and sloganeering are not the baits people are ready to bite any more.
Odisha is not free from the clutches of politics of diversion by its inclinations to become, often, a copycat of the Modi-led policies.
Although, the Naveen Patnaik-led dispensation has not hidden its penchant for independence on certain policies, but has remained a compulsive buyer of certain ideological characteristics that the Centre has been imposing like the unpopular demonetisation or CAA and so on.
Naveen must retain his self-image
It requires no clarification that, the Biju Janata Dal in Odisha has remained like an invisible ally of the BJP, but Naveen Patnaik tries his best to distance himself on various issues through parallel policies tagged to his own party.
Although Patnaik has, perhaps, grudgingly, accepted the CAA but that euphoria may not last long when the centre resumes its rants through NRC from April 2020.
That would be a time when Patnaik must show, how his political firepower bubbles up from its hibernation and tell the BJP that, Odisha is not Jharkhand.
Outgoing chief minister of Jharkhand, Raghubar Das, had never allowed a day passing, perhaps,without singing paeans in praise of Modi for the latter's pet programmes, be it Kashmir or Hindu-Muslim divide, Ram Mandir or a 'derisive' CAA .
Accountability but not a mere 'Ts'
But what happened ? People of Jharkhand refused to see their moorings in those issues when unemployment, inflation and social security stare on their faces.
Odisha still awaits a good FDI in its economic zones like Kalinga Nagar and other areas. Mittal had to beat a retreat and POSCO was made a political scapegoat and had to pack up. It has been years since any player from the industrial empire stepped in.
Incidents of rapes and other atrocities on women in Odisha are so frequent to be underplayed  in any way.
Naveen Patnaik must set his priorities on issues paramount to people but that should not remain limited to slogans but an accountability to people.
60 Views