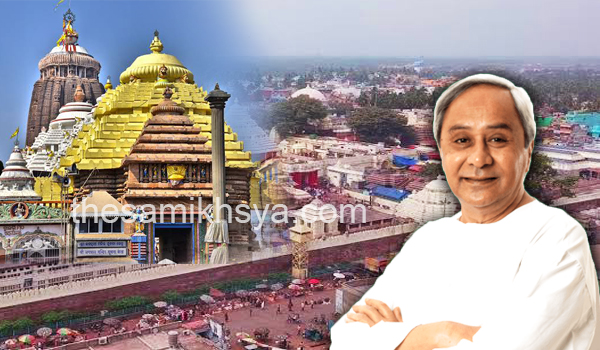 D.N Singh
Chief minister of Odisha Naveen Patnaik aims at a number of political jackpot and one of them is, making Puri, the holy city, getting the tag of a World Heritage site.
Taking to his twitter handle, the chief minister makes it abundantly clear that, he is not the one to halt before making many of his dreams into reality.
After the recent developments in the making- over of the holy city, a lot seems in target for pushing the plans to see Puri among the galaxy of heritage sites.
A blue-print seems ready. On one side is the pilgrimage that hardly requires any introduction. Lord Janaggath and the related virtues those catapults this city to the zenith . It says that, his government's juggernaut has been unrolled and it has gathered momentum.
Spectacular ancient structures, the momentous multitude that throngs the city, long stretch of the fabulous sea shore, interspersed with myriad forestry along the expanse and a rendezvous seeking population making the city a transit during the peak seasons, it is all about a treasure trove the government looks up to cash in on it.
The concept of a trumpet bridge connecting Malatipatapur with the Jagannath Ballahav muth can be a real game changer if the blue print gets the shape where the 'muth' may offer a tranquil space for meditation for about ten thousand participants and a modern day marketing facility for visitors.
The 'muth' is to offer a fabulous bird's eye view of the main temple and the expanse in between hiding en number of elements of heritage in the shape of artefacts and cuisines that can be described as purely Odian in taste.
No denying that, Puri city has no bounds in its abundance of tourism potentials and if the government, as given in the video in the CM's twitter, can join the dots, really a lot can happen.
43 Views