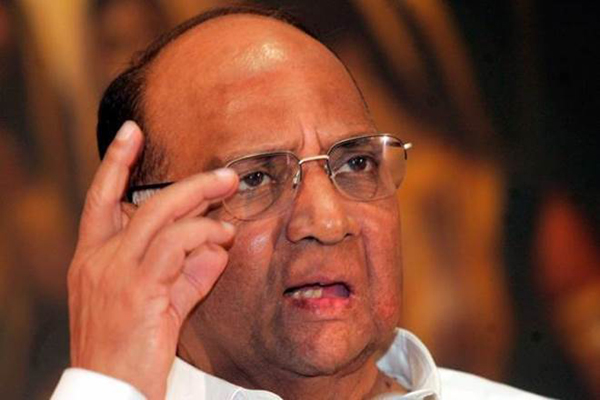 Mumbai, Nov 23: Hours after Devendra Fadnavis took oath as the 19th Chief Minister of Maharashtra with the support of National Conference Party's Ajit Pawar, NCP supremo Sharad Pawar on Saturday said that NCP has not supported BJP and it was 'Ajit Pawar's personal decision'.
'Ajit Pawar's decision to support the BJP to form the Maharashtra government is his personal decision and not that of Nationalist Congress Party (NCP). We place on record that we do not support or endorse this decision of his', Mr Pawar said in a tweet.
Along with  Fadnavis, Ajit Pawar has also took oath as Deputy Chief Minister in Maharashtra in the morning, a move which surprised the political firmament of the state. According to party sources, Ajit Pawar has the support of 35 NCP MLAs out of its total tally of 54.
Senior NCP leader Praful Patel has also said that "this is not NCP's decision and does not have Sharad Pawar's support". Ajit Pawar, however, maintained his stand and said he took the decision to support the BJP, because of the talk on alliance of the three parties, Congress-NCP-Shiv Sena, was not ending.
"There was a need to give a stable government in Maharashtra", he added.
BJP's tactical move to form the gov ernment took place hours after the Shiva Sena, NCP and the Congress had finished the talks to form the government and even, Mr Pawar had said that the alliance has decided to appoint Sena chief Uddhav Thackarey as next Chief Minister.
37 Views