Shyamhari Chakra
The Himalayan nation of Nepal is gearing up for celebration of four of its unique festivals this month commencing on August 3.
The full-moon day on August 3 would witness country-wide celebration of Janai Purnima – a very special day to observe the ancient and mystical Shaman culture.
Shamans – also known as dhami or jhakri – act as mediators between the spirit world and the human world. They are priests, healers and fortune-tellers – all rolled into one. Once confined to men, over the years, this Shaman practice has seen entry of a small number of women who also join the rituals.
On this day, large number of Shamans from across Nepal – and even many from abroad who practise the cult – gather to perform their ancient rites at three of their sacred sites – Kumbeshwar in Patan, Gosaikunda in Langtang and Charikot in Dolakha.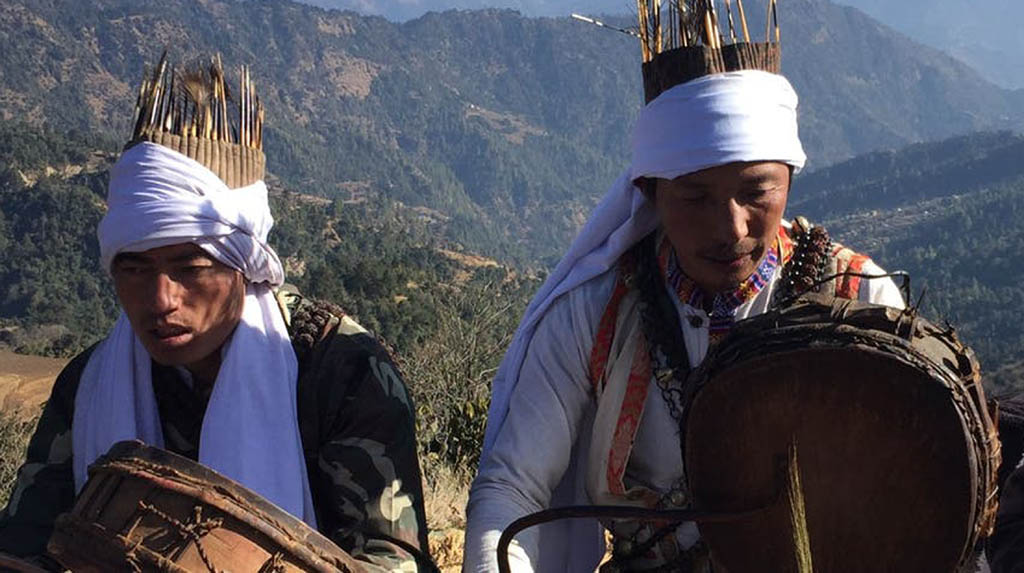 People in large numbers flock to these mystical celebration sites to avail the services of the Shamans.
On August 4, Gai Jatra (cow parade festival) would be celebrated in Kathmandu valley in memory of the loved ones who are dead. As part of this festival, the family members of those who passed away during the previous year, would send their children dressed as cows to parade on the streets.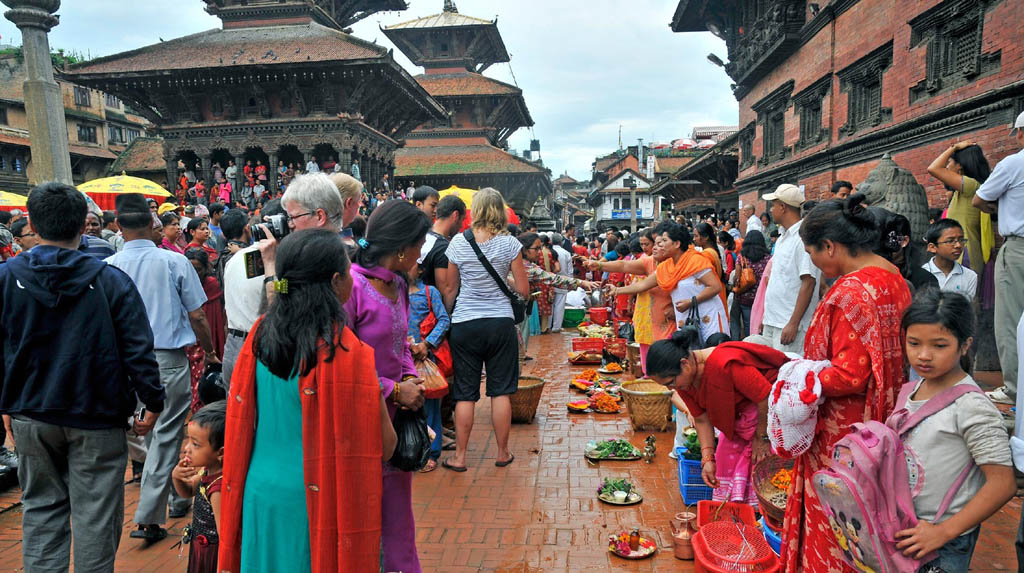 Cow (gai), that symbolises goddess of wealth, would bless and protect the souls of their loves ones, the people believe. By observing the festival, they share their sorrows and believe that that their lost ones would stay safe.
August 19 would witness celebration of Kushe Aunsi festival to mark the traditional Father's Day of the Nepalis.
However, the day does not coincide with the international Fathers' Day celebrations.
On this day, both sons and daughters come home to meet their fathers, no matter how busy they would be. They would bring a variety of gifts for their fathers too.
Those who have lost their fathers, offer prayers and perform sraddha (rituals) at the Shiva shrine at Gokarna temple.
The last festival of the month, on August 21, would be Haritalika Teej – an exclusive event for the woman.
Celebrated over three days, the women wear sarees, tika and bangles – all in red –  and they sing and dance to traditional folk songs. They also go on a 24-hour long fasting. And these woman – both young and old – dance for hours in the heat or rain without even taking a drop of water or food for an entire day. On the final day, they bath with red-mud believing that it purifies their body and soul.
By observing the festival, the women seek special blessings of Lord Shiva to have a good husband in life and to pray for the husband's longevity and prosperity.
342 Views