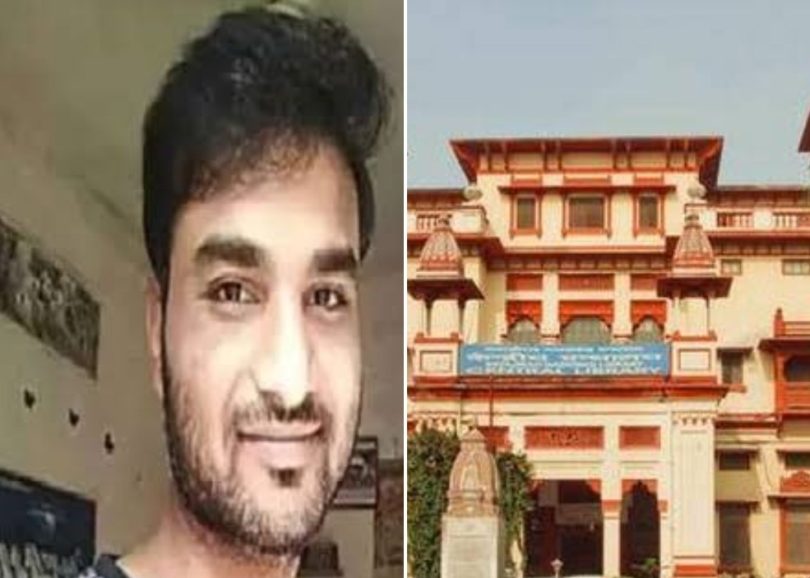 Even as BJP and Trinamool Congress are 'at loggerheads' in Parliament, teaching of Sanskrit has 'bridged the gap' as RSS-affiliated Samskrita Bharati backed the BHU professor and asked the students to end their protest over appointment of a Muslim as Sanskrit teacher.
The saffron outfit has also requested the University authorities to bring the situation back to normal and also urged Feroze Khan-the Sanskrit teacher- to 'fearlessly' make his contribution to the varsity.
The students had called off their stir on Friday last, albeit with riders.
According to some political analysts, the RSS's 'decision' to support Khan was taken soon after the Ramakrishna Mission in Belur appointed a Muslim teacher as an assistant Professor of Sanskrit on November 22.
A report from Kolkata informed that the teacher, Ramjan Ali,was appointed on November 19 and was 'hale and hearty.'
"I never faced any sort of discrimination regarding my subject and my religion. The
Maharaj (Principal) and my colleagues are very cordial. Never for a moment have I felt unwanted or insecure. They have arranged for my stay and food and always been encouraging," the reports quoting Ali said.
'Surprised' at the BHU protest, he said " Whatever happened in BHU is unfortunate."
Ramakrishna Mission Principal, Swami Shastrajna Nandaji Maharaj,when asked to comment, said "We do not discriminate against or isolate anyone."
Before being recruited at the college through the College Service Commission, Ali had been teaching at the Falakata Government College in Alipurduar in Bengal, since 2000."I never felt isolated there too," he maintained.
People from all walks of life have commended the 'unity' of the RSS and the Trinamool
Congress in expanding education in the 'truest sense' setting aside the political differences. Meanwhile, a report said Khan, who had left the BHU amid the protests over his appointment, would soon join back and now he was engaged in delivering 'unique educational excellence' in the Ramakrishna Mission.
An Eden Garden bound cricket enthusiast remarked" We are now being criticised by certain quarters for giving unnecessary advertisement for the first day and night Test match with pink ball by sidelining other important works. But it is not true."
" Earlier, on a number of occasions, Bengal had guided the Nation," he said asserting "Let hundred flowers bloom."
20 Views