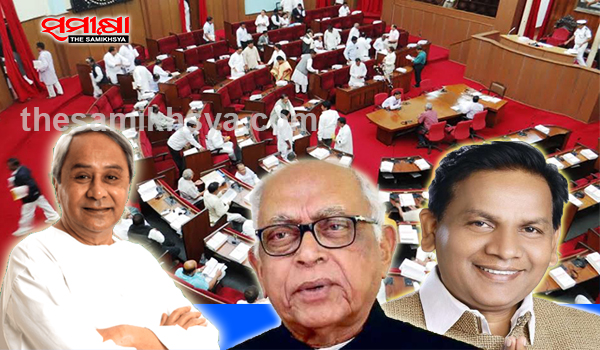 Samikhsya Bureau 
Prime Minister Narendra Modi praised both, the Nationalist Congress Party and the Biju Janata Dal is something that has agitated some souls for obvious reasons. But, in essence, neither there was something so massive as a turning point politically nor the PM has revealed anything so unprecedented in the chemistry.More so when things are seen through a political prism mainly the cushions of cordiality between the NDA  and the BJD.
Likewise in Maharastra where the political cauldron keeps boiling still , Modi's praise for NCP cannot be seen as a mere blank fire. It goes clearly to suggest that the BJP has not completely given up its hopes there in the light of the incongruity that looms over the trio of NCP, Shiv Sena and the Congress.
So far Modi's take on the BJD, it goes without saying that, the bonhomie between Modi and Naveen has survived through all the ridicules from the opponents and is ready to go miles further. A politics that purely rests more on tactical maneuvers rather than any personal intimacy.
But, that maneuver between the both is a straight mock at the situation the BJP state unit in Odisha is in! A catch 22 situation where neither the saffron state unit can endorse it nor can it go hard to hammer at the bonhomie. A precarious state of affairs that BJP leaders in Odisha find hard to gulp within and harder to take it out as well.
It is still fresh in the memories as how both Modi and Shah has been heaping political goodwill on the BJD like Shah's mutual overtures which has changed from a frontal postures against Naveen to praise at several occasions that is already history.
So has remained the reciprocal stance of the BJD towards the Modi led dispensation playing a guy rope in the lower and upper house in the Parliament.
In fact, it is understandable that the situation the state BJP  has been pushed in to is really a peculiar one, like choosing between deep sea and the Devil. More precisely,  the BJP in Odisha, which suffers from its own internal problems, is not at war with the BJD but with its own odds.  Both the Congress and BJP here better take the bonhomie as a moral baggage than a stuff for political boggy.
31 Views