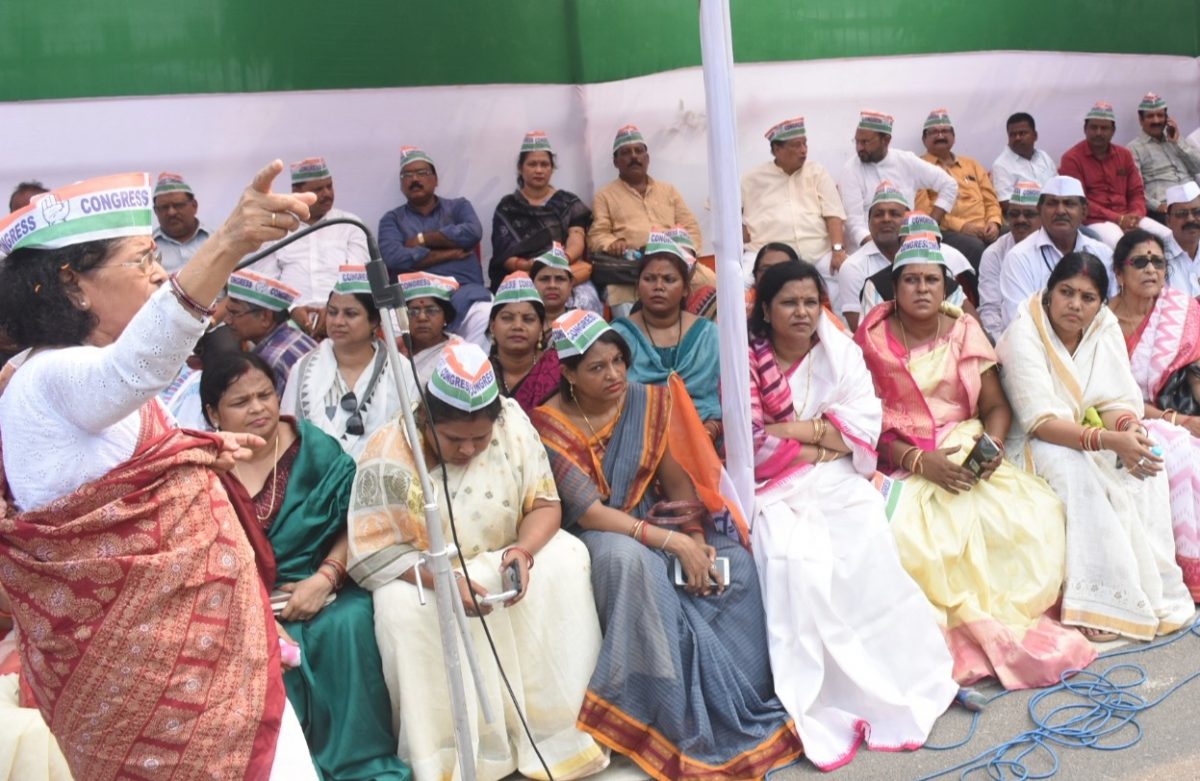 Samikhsya Bureau
Bhubaneswar:-Hundreds of activists of the Congress today demonstrated before the Governor's house demanding CBI inquiry into the mysterious death of Panchayat Executive officer Smitarani Biswal. Later a 21-member delegation led by Odisha Pradesh Congress Committee President Niranjan Patnaik in a memorandum urged Governor Ganeshi Lal to intervene in the matter to give justice to the family members of the deceased and the women community at large.
Smitarani Biswal Panchayat executive officer of Haridaspur Gram Panchayat under Dharmasala block of Jajpur district was found hanging in a guest house at Baligari under Dharmasala Block of the Jajpur district on October 16 last in a mysterious condition.Later, Police arrested Rupesh Bhadra, the husband of the Haridspur Panchyat Sarpanch in connection with the incident.
The memorandum said looking at the seriousness of the incident and callous attitude of the government, the party has a serious doubt on the outcome of the investigation by the local police and so demanded the case be handed over to the CBI. It alleged that the ruling BJD is trying to hush up the matter as the party's local leaders are involved in the incident. The memorandum further said the Jajpur SP believed it to be suicide and made even made a statement stating that it was a suicide and not of murder.
The SP also made a character assassination of deceased Smitarani by making a statement that she had affairs with the prime accused Rupesh Bhadra. But a fact-finding team of the party which visited the spot interacted with the local people, family members of the deceased, her relatives, and the police found that many criminal aspects to the mysterious death are being suppressed by Police and district administration. Many questions pertaining to the incident are not being answered by the government.
The husband of the deceased had alleged that there was undue pressure on his wife to regularize the illegal works in the panchayat and she even used to get threat over the phone.The memorandum alleged that neither the local administration including police nor the government have made any attempt so far to clarify the questions raised in the minds of the people nor have shown any seriousness in unearthing the facts behind the incident.Earlier, the BJP observed Jajpur bandh and filed an FIR against the Jajpur SP for suppressing the investigation.The BJP too demanded a CBI probe into the incident.
19 Views