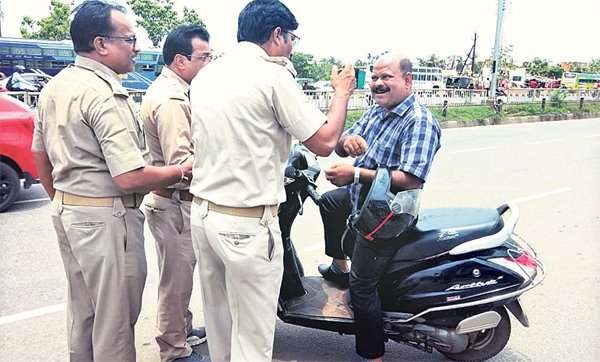 Bhubaneswar, Nov 28 (UNI) Ruling BJD and Opposition Congress members in Odisha assembly today urged the government to extend the relaxation period for the implementation of the Motor Vehicles (Amendment) Act, 2019 for some more months.
The government had relaxed the implementation of the Act for three months in September last which would end on November 30 next.
The rule was relaxed after wide scale resentment among the people who then had alleged that the government had implemented the Act without giving enough time to set their documents right.
Raising the issue during the zero hour today, Mr Debi Prasad Mishra (BJD) said. people are still found standing on long queues in front of the RTO offices all over the state for obtaining driving licenses and renewal of driving license besides many other things.
The people are facing trouble as the RTO offices have not adequate staff to deal with the situation when the relaxation period will be over in two days.
He urged the Speaker to direct the Transport Minister to reconsider the government's decision and extend the relaxation period for another two to three months.
Mr Tara Prasad Bahinipati (Cong) said, senior citizens, girls and women are standing on long queues before the RTO offices to get their documents. The RTO offices, he said lacked the required staff to handle such large number of cases and urged the Speaker to direct the Minister to extend the relaxation period.
Mr Bahinipati was supported by Mr Pradip Maharathy (BJD) and Mr Suresh Routray (Congress).
After listening to the Members, Speaker S N Patro directed the Transport Minister to take note of the members concern.
20 Views