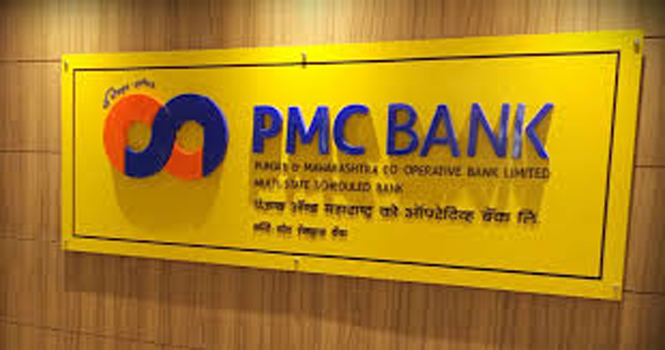 All India Bank Employees Association (AIBEA) on Saturday appealed to Finance Minister Nirmala Sitharaman to order for takeover of Punjab & Maharashtra Co-operative Bank by a Public sector Bank and lift the ban on withdrawal limit. In a letter to Ms Sitharaman, AIBEA General Secretary Ch Venkatachalam said "We draw your kind attention to the Association letter dated September 25, 2019 regarding the sudden mess in which the Punjab & Maharashtra Co-op. Bank has landed into. The innocent customers of the Bank have been put to untold difficulties for no fault of them.
We are happy to note that at your instance, swift action is being taken by various agencies to protect the interests of the customers and Depositors. We also find that measures are being taken to bring to books those responsible for the mess". Mr Venkatachalam said We also thank you for your intervention to enhance the withdrawal limit from Rs. 10,000 to Rs. 40,000 per six months. This would be helpful to relieve the customers of their panic and anguish, he added.
However, he said, "it is necessary to lift the present ban and order the takeover of this Bank by a Public Sector Bank (PSB)". You are well aware that many Urban Co-operative Banks in Maharashtra and elsewhere are facing serious problems and such or similar problem is faced by many. For example, more than a year and-a-half-ago, in April, 2018, RBI has clamped a similar ban on City Co-operative Urban Bank.
There are nearly one lakh customers/depositors who are suffering now on account of the serious problem and 70 % of them are Senior citizens who have deposited their life long savings in the bank – this being a 75 year old Urban Co-Operative bank with 10 branches in city of Mumbai and serving by fixing working hours from 8 am to 8 pm and also on holidays was an attractive proposition for them along with nearness to residence to suit their age. Mr Venkatachalam said the customers/depositors have their children who have been sent abroad by the parents. Senior citizens themselves are running from pillar to post for their money but nothing has happened for last 18 months.
The Bank is plagued by huge non-performing loans to the extent of more than 50% of the total loans and advances. It is unlikely to be recovered and the bulk of these NPAs of this Bank may have to be written off. "We strongly feel that the City Co-Operative Urban Bank is a fit case for being merged with a Public sector Bank and its present licence should be cancelled forthwith", the top Union leader said. We understand that the Association of Depositors of City Co-op Bank at Borivali, a suburb in Mumbai have already sent you a representation on September 16 2019 drawing your kind attention to this bank issue and also suggesting various measures which may be taken up in due course to save Co-op banks at large in India and restore the faith of depositors.
On Drastic changes required in outdated Indian Banking law, Mr Venkatachalamalso appealed to Ms Sitharaman to merge all Co-op Banks into PSU banks to avoid loot of deposits in the hands of political leaders who normally control them and convert the deposits into bad loans and put the depositors in dire financial stress when RBI applies the brakes through Audit and Inspection Department (AID) by applying 35 A restrictions, Make RBI accountable as single window to all depositors in Indian Union rather than dual reporting to RBI and Registrar of Co-op Societies in case of Co-op banks and in the bargain having no accountability with both washing off their responsibilities.
We seek your kind intervention to look into the affairs of City Co-Operative Urban Bank at the earliest and bring smiles on faces of 91,000 account holders, Mr Venkatachalam said. (UNI)
Tags:
10 Views